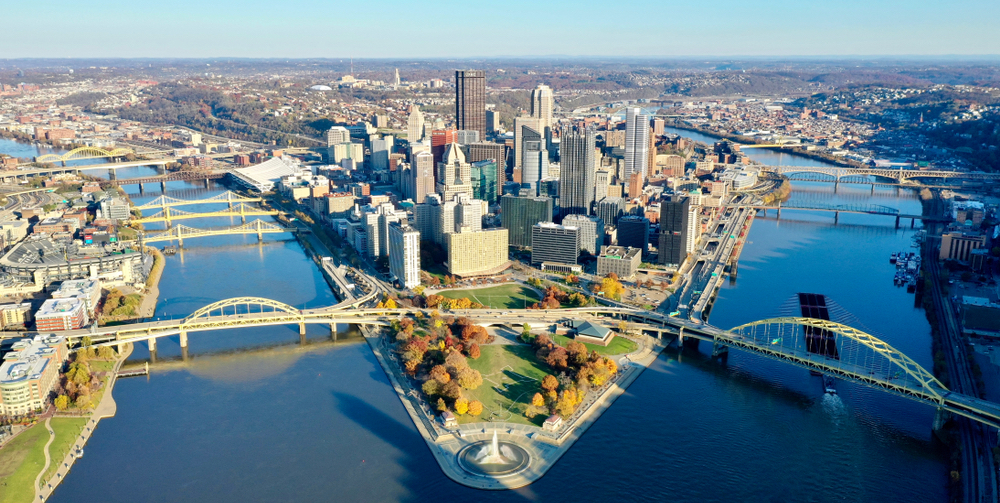 Baldwin Matzus, LLC successfully handles legal cases in Allegheny County, including the cities, boroughs, and townships listed below.
Aleppo
Aspinwall
Avalon
Baldwin
Baldwin
Bell Acres
Bellevue
Ben Avon
Ben Avon Heights
Bethel Park
Blawnox
Brackenridge
Braddock
Braddock Hills
Bradford Woods
Brentwood
Bridgeville
Carnegie
Castle Shannon
Chalfant
Cheswick
Churchill
Clairton
Collier
Coraopolis
Crafton
Crescent
Dormont
Dravosburg
Duquesne
East Deer
East McKeesport
East Pittsburgh
Edgewood
Edgeworth
Elizabeth
Elizabeth
Emsworth
Etna
Fawn
Findlay
Forest Hills
Forward
Fox Chapel
Franklin Park
Frazer
Glassport
Glen Osborne
Glenfield
Green Tree
Hampton
Harmar
Harrison
Haysville
Heidelberg
Homestead
Indiana
Ingram
Jefferson Hills
Kennedy
Kilbuck
Leet
Leetsdale
Liberty
Lincoln
Marshall
McCandless
McDonald (mostly in Washington County)
McKees Rocks
McKeesport
Millvale
Monroeville
Moon
Mount Oliver
Mt. Lebanon
Munhall
Neville
North Braddock
North Fayette
North Versailles
O'Hara
Oakdale
Oakmont
Ohio
Penn Hills
Pennsbury Village
Pine
Pitcairn
Pleasant Hills
Plum
Port Vue
Rankin
Reserve
Richland
Robinson
Ross
Rosslyn Farms
Scott
Sewickley
Sewickley Heights
Sewickley Hills
Shaler
Sharpsburg
South Fayette
South Park
South Versailles
Springdale
Springdale
Stowe
Swissvale
Tarentum
Thornburg
Trafford (mostly in Westmoreland County)
Turtle Creek
Upper Saint Clair
Verona
Versailles
Wall
West Deer
West Elizabeth
West Homestead
West Mifflin
West View
Whitaker
White Oak
Whitehall
Wilkins
Wilkinsburg
Wilmerding
At Baldwin Matzus, LLC, our accident attorneys in Allegheny County will assist you with pursuing financial compensation and justice for injuries that you suffered in an accident or incident, such as:
Contact Baldwin Matzus, LLC today for a free, no-obligation consultation to learn more about how our firm will work to ensure you make a full financial recovery in addition to a full physical and emotional recovery from your injuries.