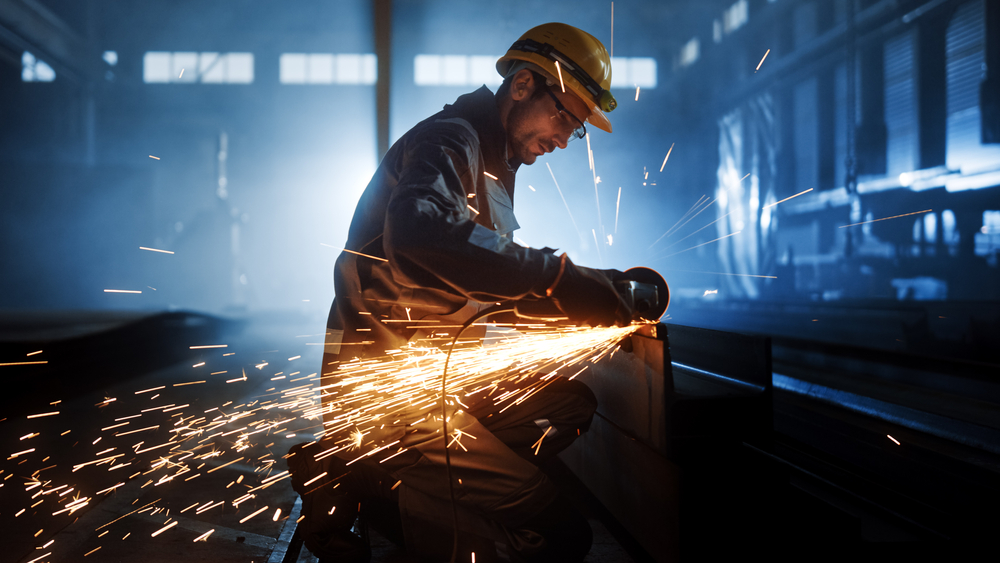 Heavy Machinery Injury Attorney in Philadelphia, PA Represents Clients Injured in Industrial Accidents in Allegheny County, Philadelphia County, and Across Pennsylvania
Heavy machinery, which generally includes equipment used in industrial occupations such as construction, road work, and utility work, presents extreme dangers both to those who operate the machinery and those in the general vicinity. By nature, heavy machinery is designed to perform a job, and often contains dangerous components designed to penetrate, crush, or flatten.  Heavy machinery accidents can cause serious and life-altering injuries when something goes wrong, often resulting in the need for long-term medical care that may prevent you from earning a living and enjoying your life. When someone who is not your employer acted negligently and caused your heavy machinery or industrial accident, you may be entitled to pursue a lawsuit for compensation outside of the workers' compensation system. At Baldwin Matzus, LLC, each Philadelphia industrial accident lawyer at our firm is passionate about making sure that heavy machinery accident victims get the compensation they need to recover from the devastating injuries that these industrial accidents can cause.
We provide all potential clients with a free initial case evaluation, so if you or a loved one have sustained injuries in a heavy machinery accident in Philadelphia or elsewhere in Pennsylvania, contact us today to learn about your options for recovering financial compensation.
Heavy Machinery and Industrial Accidents in Pennsylvania are Often Caused by Negligence
Because of the dangerous nature of heavy machinery, detailed regulations have been put into place to keep workers as safe as possible when operating this industrial equipment, whether on a construction site, the roadways or in a factory. Heavy machinery accidents can involve a variety of industrial equipment, including:
Backhoes
Paving equipment
Bulldozers
Compactors
Drilling machines
Forklifts
Rolling machines
Cement mixers
Cranes
Excavators
Front-end loaders
According to OSHA data, thousands of workers are injured on the job because of heavy machinery accidents in the United States every year. Unfortunately, heavy machinery accidents are often caused by negligence on the job site and can occur because of:
Defects in the heavy machinery itself
Failure to properly train the operator of the industrial equipment
Failure to properly and regularly inspect the machinery
Lack of warning as to the significant dangers involved in operating heavy machinery
Failure to properly load or secure the machinery's cargo
Violation of state and federal safety regulations
Injuries sustained in heavy machinery accidents are frequently severe and even catastrophic and can include brain damage, paralysis, loss of limbs, severe burns and even death. Our lawyers are here to fight for maximum compensation in your case so that you can get the best possible care for your injuries.
Results-Driven Injury Philadelphia Industrial Accident Lawyer Puts the Full Weight of Our Firm's Resources to Work to Recover Compensation for Heavy Machinery Accident Victims in PA
At Baldwin Matzus, LLC, an experienced Philadelphia industrial accident lawyer can help you recover compensation via the workers' compensation system, and we will also evaluate your case to determine whether additional compensation may be available if a non-employer's actions contributed to your industrial accident. We will:
Consult with a variety of experts, including accident reconstruction experts and industry experts, to determine the cause of your accident
Speak with safety specialists to determine whether a violation of relevant safety rules contributed to the industrial accident
Work with your doctor and medical specialists to determine the full extent of how your injuries will impact your future
Interview eyewitnesses and review any relevant inspection, repair, and safety logs to identify the evidence necessary to build a strong case for compensation
Negotiate with the insurance companies and defense lawyers on your behalf
Analyze the evidence in your case to build a comprehensive claim for a compensation package that covers all current and future medical expenses, your pain and suffering, and your lost wages, employment benefits and future earning opportunities
Call Today to Schedule a Free Case Evaluation with a Skilled Heavy Machinery Injury Attorney in Philadelphia, PA
Our skilled personal injury lawyers at Baldwin Matzus, LLC understand how difficult and complicated it can be to navigate the Philadelphia legal system to protect your rights after sustaining serious injuries, especially if you have no prior experience pursuing a civil claim for compensation. We are here to advocate for your rights every step of the way, from your free case evaluation to the day you receive your settlement award. Call or contact our experienced lawyers to discuss how we can fight for your right to compensation for injuries sustained in a heavy machinery or industrial accident.
Frequently Asked Questions About Heavy Machinery and Industrial Accidents in Pennsylvania
How can a lawyer establish that someone else was responsible for the injuries I sustained in a heavy machinery accident?
In many cases, your actual employer does not control all aspects of the job site—meaning that someone else might actually own the equipment involved in the accident or ultimately bear responsibility for safety on the job site or with respect to the machinery in question. Most of these cases for third-party liability are based upon negligence, which requires that we investigate to gather evidence that shows the third party had a duty to protect your safety, which generally means operating and maintaining the equipment based upon the manufacturer's recommendations and relevant safety regulations. We will then use the evidence available to argue that the third party breached that duty in some way—such as by failing to provide proper training, warning or maintenance—and that the breach of duty caused you to suffer injuries that resulted in compensable damages.
Who can be held responsible for my heavy machinery accident?
The responsible party will depend upon the cause of your accident and the circumstances involved. For example, if you were injured by heavy machinery or industrial equipment while passing by a construction site, you may be entitled to pursue a claim against the owner of the site or a general contractor responsible for the site's safety. If you were injured as an employee and a defect in the machinery caused the accident, you may be able to sue the manufacturer of the industrial equipment.