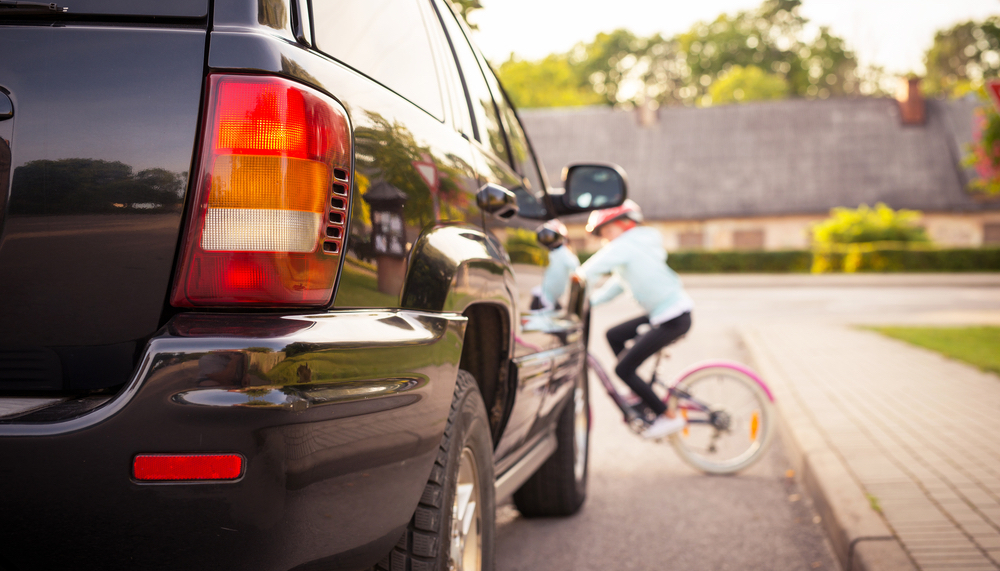 Dedicated Pedestrian Injury Attorney in Philadelphia, PA Seeks Full Financial Recovery for Clients Struck by Negligent Drivers in Allegheny County, Philadelphia County, and Across Pennsylvania
Even though the traffic laws in Philadelphia and Pennsylvania are intended to keep pedestrians safe, accidents with motor vehicles can have devastating consequences. According to PennDOT, while pedestrian accidents only account for 2.7 percent of total reported traffic crashes, pedestrians account for almost 13 percent of all traffic fatalities in the state. After you have been in a pedestrian accident, a Philadelphia pedestrian accident lawyer with Baldwin Matzus, LLC can assist you with recovering compensation for your injuries and losses. 
Our attorneys have decades of combined experience helping accident victims gain the peace of mind in knowing that they have advocates in their corner fighting for their future. Getting the right attorney can make all the difference in the outcome of your case. Our firm has the knowledge, skills, and resources needed to handle even the most complex cases and obstacles to a full financial recovery that you may face. 
If you were struck by a careless or reckless driver, you deserve to hold them accountable to provide you with the compensation you need in your recovery. Reach out to Baldwin Matzus, LLC for a free initial consultation with a Philadelphia pedestrian accident lawyer from our firm to learn more about your legal options in your case. 
Common Causes of Pedestrian Accidents in Philadelphia
Many pedestrian accidents in Philadelphia occur due to the negligence of motorists. Some of the most frequent causes of pedestrian accidents include:
Speeding
Reckless driving, including street racing, excessive speeding, or swerving in and around traffic
Running red lights and stop signs
Failure to yield at intersections and crosswalks
Turning or backing up without signaling or checking mirrors
Distracted driving, especially cell phone use behind the wheel
Drowsy/fatigued driving
Driving under the influence of alcohol/drugs
Driver inexperience
Inadequate vehicle maintenance, especially failing to replace worn tires or brakes
Vehicle defects
Adverse weather or slick road conditions
Unsafe road or intersection design
Injuries That Pedestrians Can Sustain in Collisions with Motor Vehicles
Without any protection in a collision with a motor vehicle, pedestrians often suffer serious, life-altering physical harm. Examples of injuries that commonly occur in pedestrian accidents include:
Severe lacerations, abrasions, or avulsions
Broken bones
Ligament sprains and tears
Muscle/tendon strains and tears
Herniated disc injuries
Burns
Crush injuries
Internal organ damage
Facial injuries
Traumatic brain injury
Amputation
What Financial Recovery May Be Available in Your Pedestrian Accident Claim?
At Baldwin Matzus, LLC, a pedestrian injury attorney in Philadelphia, PA from our firm will leave no stone unturned in pursuing maximum financial recovery for the expenses and losses you incurred due to the accident, including for:
Costs of medical treatment and rehabilitation
Expenses of long-term care needed for permanent disabilities resulting from your injuries, including installation of disability accommodation in your home, home health care services, or assisted living care
Loss of income due to time taken off work during your recovery from injuries
Loss of earning potential and employment benefits if you are permanently disabled from gainful employment
Pain and suffering
Reduced quality of life caused by disabilities or visible scarring/disfigurement
How a Philadelphia Pedestrian Accident Lawyer from Baldwin Matzus, LLC Will Advocate for Your Rights to Compensation
Unfortunately, insurance companies often use a whole host of tactics to get injured pedestrian accident victims to accept far less than fair value for their legal claim. With a pedestrian injury attorney in Philadelphia, PA from our firm on your side, you can expect us to use our experience and resources to provide you with the support you need throughout your recovery process. Our firm will fight for the financial resources you need to get your life back on track after a pedestrian accident by:
Recovering evidence from the accident scene and working with industry-leading accident reconstruction experts to build a persuasive case to show the fault of the driver or another party for the accident
Taking the time to ensure you receive all the insurance benefits and medical care that you need for your injuries
Calculating what fair and full compensation looks like for you by documenting your ongoing expenses and losses and estimating your future anticipated needs
Aggressively pursuing maximum financial recovery in a settlement with the at-fault driver and their insurance company
Going to court and trial in your case to fight for the best possible result for you
Contact Our Firm Today for a Free Initial Case Evaluation to Talk about Your Options with a Pedestrian Injury Attorney in Philadelphia, PA
Do not wait to begin the process of holding a negligent driver who struck you in a pedestrian accident accountable for their conduct. Contact Baldwin Matzus, LLC today for a free, no-obligation claim review to discuss what our firm can do to help you secure a full financial recovery for your injuries and losses. 
Frequently Asked Questions about Pedestrian Accidents in Philadelphia
Can pedestrians be at fault for an accident?
Under certain circumstances, a pedestrian might be held partially at fault for a pedestrian accident. For example, state and local laws prohibit pedestrians from crossing against a do-not-walk signal or red light, and also require pedestrians crossing outside of an intersection or marked crosswalk to yield to vehicular traffic. A pedestrian who violates traffic laws or who steps into traffic while distracted (such as by being on their cell phone) might be held partially at fault for an accident. A partially at-fault pedestrian can still pursue a claim for compensation so long as they were equally or less at fault for the accident, although their compensation award can be reduced in proportion to their share of fault. A Philadelphia pedestrian accident lawyer at Baldwin Matzus, LLC will fight on your behalf when drivers or insurance companies try to avoid liability by pinning blame for the accident on you.
How long do I have before I need to file a lawsuit in my pedestrian accident case?
The statute of limitations on pedestrian accident lawsuits gives you only two years from the date of the accident to file a suit against the negligent driver or other liable parties. Under limited circumstances, you might have a longer time to file suit, so it is important to consult with a pedestrian injury attorney in Philadelphia, PA about how long you may have to file a lawsuit in your case. If you wait until the statute of limitations expires on your claim to file suit, your case may end up being dismissed and you can lose the opportunity to recover compensation for your injuries.