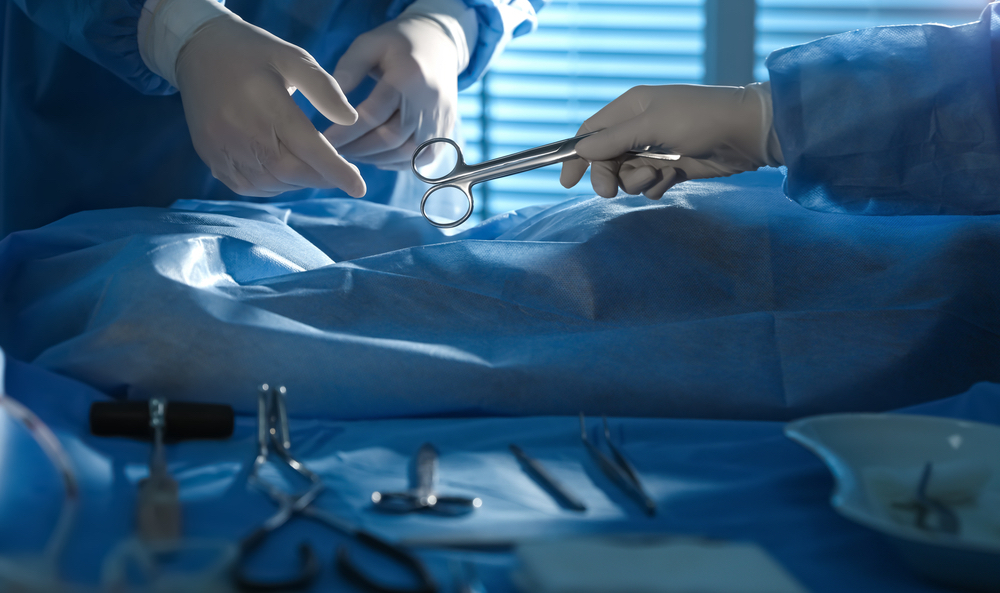 Forcep Injury Attorney in Philadelphia, PA Seeks Maximum Compensation for Victims of Forceps Birth Injuries Due to Medical Negligence in Allegheny County, Philadelphia County, and Across Pennsylvania
During difficult labor, the delivery of a baby may be helped along with a forceps tool. Forceps are hinged instruments that can be used to assist a vaginal delivery. The healthcare professional using forceps makes sure to grasp onto the baby and literally "pull" them through the vaginal canal, thus aiding in a safe delivery. Forceps require careful, sensitive use, and failure to properly use forceps can lead to significant birth injuries that have lifelong negative consequences for the child. In some cases, the mother may also be injured. Here at Baldwin Matzus, LLC in Philadelphia, Pennsylvania, we have extensive experience handling claims related to forceps misuse and other medical malpractice issues. Contact our firm today for a free and confidential consultation with an experienced Philadelphia forceps birth injury lawyer.
Forceps Use Must Be Carefully Considered by Doctors in Cranberry Township, PA
Forceps allow healthcare professionals to aid in the delivery of a baby, but professionals must exercise great care when deciding whether to move forward with the use of forceps, as the risk of injury is quite high. Moreover, when forceps injuries do occur, the consequences can last for a lifetime. In making a decision, physicians must be sure that the potential risks of using forceps are outweighed by the risks of not using forceps.
Further, the actual use of forceps must be controlled in a safe manner. Healthcare professionals who do not properly use forceps can cause bruising, nerve damage, fracture injuries, hemorrhage injuries, and lacerations. For example, if a physician is using forceps and exerts too much pressure on the baby's skull, it could cause a fracture that develops into a lifelong mental disability.
Not all mistakes during labor and delivery are necessarily medical negligence, however. When determining whether a healthcare professional acted negligently (and therefore committed medical malpractice), the court will examine the totality of the circumstances and will evaluate whether the treating healthcare professional violated the applicable standard of care. The standard of care varies, along with a number of factors (i.e., age, location, training, nature of the problem, etc.), but as a general rule, a healthcare professional will be found liable for medical malpractice if they cause injuries by acting in a way that another, similarly positioned healthcare professional would not have.
Speak to an Experienced Philadelphia Forceps Injury Attorney at Baldwin Matzus for Assistance
Here at Baldwin Matzus in Philadelphia, PA, we have over two decades of experience handling the personal injury and medical malpractice claims of those who have suffered serious injuries due to the negligence, recklessness, or intentional misconduct of others, including those whose babies have been injured in forceps misuse scenarios. Birth injury incidents are uniquely difficult for many families, as the circumstances of the injury likely could have been avoided with proper care and consideration. Further, the consequences of an injury may last throughout the lifetime of the child, and as such, damages tend to be rather significant.
The Philadelphia medical malpractice attorneys are committed to helping you succeed in obtaining maximum compensation for the suffered losses. Although a negotiated settlement is often preferable to trial litigation, we are willing and able to aggressively represent your interests at trial. This approach has served us well over the years, as it gives us a substantial competitive advantage during early negotiations.
Call us today to schedule a free and confidential consultation with a seasoned Philadelphia forceps birth injury lawyer here at Baldwin Matzus. We will evaluate your claim and work with you to develop a winning strategy as you proceed with litigation.