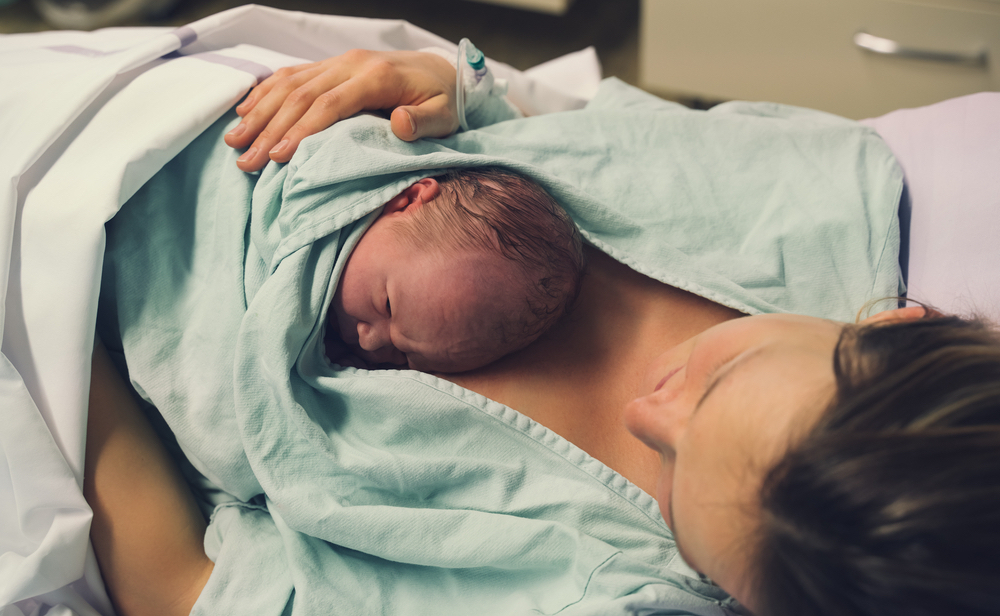 Birth Defect Malpractice Attorney in Philadelphia, PA Has The Experience You Need to Win in The Complex World of a Birth Defect Claims Against a Negligent Doctor in Allegheny County, Philadelphia County, and Across Pennsylvania
Not all birth defects are immediately apparent to parents. While over 150,000 each year are born with structural birth defects (these include heart defects, spina bifida, and other malformations of bones and organs), many more will be diagnosed with functional birth defects. A functional birth defect is some kind of abnormality in the child's body system that emerges at some point, perhaps weeks, months, or even years after the child is born. Autism, attention deficit, and learning disorders—as well as a range of intellectual impairments—are some of the functional defects that can later appear in a child. If your child suffered a birth injury, a knowledgeable Philadelphia birth defect injury lawyer can help.
It is important to distinguish between birth injuries and birth defects, as the law does. A birth defect is a health condition or illness that forms while the infant is still in the womb. A birth injury occurs while the mother is in labor or in the process of delivering the baby.
If you believe that your child's birth defect went undetected or was caused by doctor negligence, please contact Baldwin Matzus today for a free case evaluation.
Birth Injuries vs. Birth Defects in Philadelphia, PA Medical Malpractice Cases
Birth injuries are often easier for parents to understand than birth defects. When faced with birth defects, parents have an unlimited number of unanswered questions. The first thing that parents often think of when their child is later found to have a birth defect, is whether this was something that happened during pregnancy or delivery while the mother was under medical supervision. 
While it is not always possible to determine the cause of a birth defect, aside from complications with pregnancy or delivery, some of the most common causes of birth defects include exposure to:
Toxins in the environment: These include pesticides and other hazardous chemicals found in the air, earth, or water.
Toxic industrial chemicals: These chemicals are used in the technology, scientific, and manufacturing industries. Processing materials, industrial solvents, paint thinners, and other materials can cause birth defects. 
Prescription or over-the-counter medications: A wide range of drugs has caused birth defects in the United States for decades.
Contaminated groundwater in communities: As it is the product of various toxins, contaminated groundwater can cause many birth defects.
As parents search for answers to the case of their child's birth defect, working with an experienced birth defects law firm such as Baldwin Matzus can lead to answers that might make litigation a viable option because the doctor and/or medical team was negligent or committed medical malpractice. 
Negligence and Medical Malpractice in a Doctor's Duty to Detect Birth Defects
Birth defects statistics are often overwhelming to read for families who have experienced this in their lives. Studies have found that 70% of congenital heart defects go undetected until birth, 75% of babies with missing limbs are not detected as abnormal until birth, and over 50% of Down's syndrome cases are overlooked.
Families also have the legal right to choose to terminate a pregnancy if serious medical conditions are found in the child in utero. Yet if doctors fail to monitor the health of the mother and baby, they are essentially taking that choice away from families and may be contributing to even more serious medical conditions at birth.
The law dictates that for a medical malpractice claim to be pursued in the case of a birth defect, there needs to be a clear connection established between the birth defect issue and the actions or inaction of the doctor and/or medical team. Since the legal burden is on the family to establish negligence, we need to establish that:
A doctor-patient relationship existed between the doctor and/or medical team and the mother.
The doctor/medical team had a duty of care to the mother and her child.
The doctor/medical team breached their duty of care owed to the mother and newborn child.
The doctor's/medical team's breach of care was the proximate cause of the child's birth defect.
The newborn baby or mother has incurred some type of physical or emotional harm as a result of the conduct of the doctor/medical team.
In our experience, the key here is the idea of a standard of practice. What this means is that other medical professionals with similar training and experience would have acted in a similar manner in the same circumstance. The medical profession itself sets the standard for malpractice with its own set of best practices. Expert testimony is necessary to help the injured party prove that the doctor and/or medical team breached the standard of care that should have been provided to you because it is customary to provide it to all patients.
Understanding The Process For Recovering Fair Compensation In A Birth Defect Case
An experienced Philadelphia birth defect injury lawyer knows how to go about gathering the evidence necessary to support your legal claim. At Baldwin Matzus, our team gathers medical records from prenatal care and delivery and conducts detailed interviews with doctors, nurses, and the entire medical team. We collect and present ultrasounds, placental pathological reports, medical device impressions and recordings from the delivery room, and laboratory testing for expert analysis. We arrange for the medical examination and analysis of our clients so that expert reports can be prepared regarding their long-term care needs. Finally, we ensure that reports from economists are prepared regarding the present cash value of care required due to birth defects.
The experienced attorneys at Baldwin Matzus, LLC are highly qualified in Pennsylvania birth defect laws. It is important to be sure to follow all of the laws of Pennsylvania regarding birth defects so as not to have their potential claim barred for technical or procedural reasons. 
In Pennsylvania, the statute of limitations is two years from the date of the medical malpractice event to file a lawsuit. In a case where the birth defect was not discovered until perhaps years later, Pennsylvania law permits you to file a malpractice claim up to seven years after the date of the medical malpractice event. Pennsylvania has a discovery rule that affords victims this extra time to file a claim where an injury was not discovered until years later. 
In Pennsylvania, there is no cap on the amount of the claim for both medical malpractice and wrongful death. So families from Philadelphia who have suffered birth defects are in a good position as compared with some other jurisdictions in the United States.
Contact Our Experienced Philadelphia Birth Defect Injury Lawyer Today
If you live in Philadelphia and your child has been born with physical or mental issues, or these issues emerge later on, then you need to contact the best and most experienced birth defects lawyer you can find. At Baldwin Matzus, we always take the most appropriate legal steps to see if you have a potential legal claim that could allow you to file a lawsuit to help in treating your child's birth defect. Many birth defects come with not only foreseeable costs but many unanticipated costly procedures and other needs for the life of your child that you should not be responsible for. This is exactly why legal assistance from a highly-qualified Philadelphia birth defect injury lawyer is essential if you have experienced a birth defect.
At Baldwin Matzus, our experienced medical malpractice lawyers will fight by your side every step of the way to get the fair compensation you need to move forward.  For a free case review, contact our office today.
Frequently Asked Questions About Birth Defect Malpractice Cases in Pennsylvania
Does your firm represent clients for both birth defects and birth injuries?
Yes. While there is a difference between birth injuries and birth defects, we represent clients for both types of medical malpractice cases.
Can I sue only if my child has a severe birth defect?
No. Birth defects have a range of severity. Even comparatively minor birth defects may impact a child throughout their entire life. Where a birth defect has been caused by medical malpractice, you may have a legal claim.
If my child's birth defect was caused by something that a doctor should have done but didn't do, could I have a claim?
Yes. Medical malpractice as it relates to birth defects is about not only acts (things the doctor and medical team actually did) but also omission (things they should have done but failed to do).