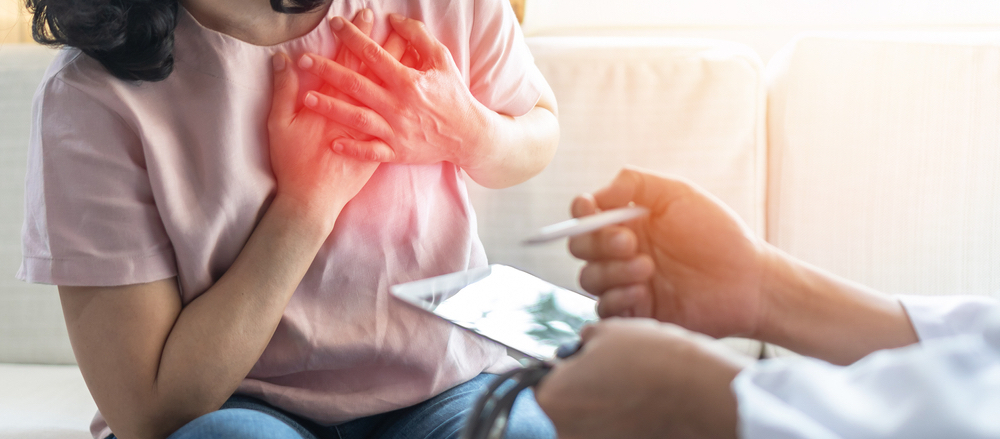 Undiagnosed Medical Condition Injury Attorney in Philadelphia, PA Seeks Compensation for Victims of Misdiagnosis, Delayed Diagnosis, and Failure to Diagnos in Allegheny County, Philadelphia County, and Across Pennsylvania
Failing to properly diagnose a patient's medical condition is one of the most common reasons for medical malpractice lawsuits. For some illnesses, a failure or delay in diagnosis does not cause significant harm. In others, however, it can affect the severity of a condition or be a fatal oversight. The most common conditions doctors fail to diagnose include cancer, heart attack, and meningitis in children. In many of these cases, the result is death. Our Philadelphia failure to diagnose lawyer is well versed in these types of medical malpractice cases. Emergency room physicians and primary care physicians are sued for failure to diagnose claims. Regardless of a physician's environment, whether a chaotic hospital ER or a calm family practice, every individual who holds an M.D. is responsible for providing a standard of care to patients under his or her watch. Some symptoms may be easily dismissed as minor conditions when the reality is much more serious. Mistakes in test results and misinterpreting test results as well as failure to act on abnormal test results can also lead to failure to diagnose or delayed diagnosis.
When a physician does not make a diagnosis that another physician in his or her situation could have reasonably made and a patient suffers an injury, illness, or wrongful death as a result, the act is considered negligent. Patients affected by acts of negligence have the right to hold the responsible party accountable by filing a medical malpractice lawsuit. For answers to frequently asked questions about PA medical malpractice claims for failure to diagnose illnesses, see the Baldwin Matzus, LLC medical malpractice FAQ page.
Types of Failure to Diagnose Cases a Philadelphia Failure to Diagnose Lawyer Can Handle on Your Behalf
At Baldwin Matzus, LLC, our undiagnosed medical condition injury attorneys in Philadelphia, PA handle all types of failure to diagnose cases, including but not limited to:
Failure to Diagnose Brain Injury 
Failure to Diagnose Cancer 
Failure to Diagnose Heart Attack
Failure to Diagnose Meningitis 
Failure to Diagnose Paralysis 
Failure to Diagnose Prostate Cancer 
Failure to Diagnose Pulmonary Embolism 
Failure to Diagnose Spinal Infection
Failure to Diagnose Stroke
Preventing Failure to Diagnose
We all rely on our doctors to help us prevent and treat illnesses. There are certain ways we can minimize the risk of becoming victims of negligent behavior, including:
Get a second opinion. If something does not seem right or answered completely, do not be afraid to go to another physician for a second opinion.
Ask questions. Do not worry about inconveniencing your doctor. Ask questions until you understand exactly what is going on and the process makes sense to you. A competent professional will explain everything he or she does in detail so you are fully involved in your own health care.
Build a relationship. Your primary care physician should be your launch pad for every other specialist and ER caregiver who sees you. Always contact your primary care practitioner when you go to the ER or another facility. Communication between your physicians may improve overall diagnosis and treatment.
Philadelphia Failure to Diagnose Lawyer Taking Legal Action Against Medical Negligence in Undiagnosed Medical Condition Injury Cases
If you are reading this, the time for prevention may have already passed. If your health has suffered because of a failure to diagnose or you have lost a loved one as a result, we encourage you to seek legal advice from an experienced Philadelphia failure to diagnose lawyer at our firm regarding your situation. You may feel betrayed and emotionally raw on top of being physically injured as a result. Our team also has access to a number of specialists who understand the standard of care expected in each medical practice. We connect the dots between negligent behavior and injury or death and make sure the individuals accountable are held liable for their actions. We secure compensation to help our clients heal and move forward with their lives.
Our undiagnosed medical condition injury attorneys in Philadelphia, PA at Baldwin Matzus, LLC focus on providing our clients with the highest quality legal care. We are more than happy to answer your questions regarding failure to diagnose cases and help determine if moving forward with a legal claim is the right course of action. For a free evaluation, call our office in either Philadelphia or Pittsburgh, PA for more information.
Frequently Asked Questions About Failure to Diagnose, Delayed Diagnosis, and Misdiagnosis Legal Claims in Pennsylvania
How does misdiagnosis malpractice occur?
Misdiagnosis malpractice occurs when a patient with one medical condition or disease is told that they have a different medical condition or disease or if they are told by the doctor that everything is normal and nothing is wrong but they have a serious underlying medical condition or disease that goes undiagnosed. According to various reports by Reuters, Forbes, and CBS News, approximately 12 million Americans are misdiagnosed every year, and that's just at outpatient facilities. The studies' authors concluded that misdiagnosis malpractice creates a substantial patient safety risk. The data went on to indicate that approximately 50%, or 6 million, of people, suffer serious injuries as a result of getting the wrong diagnosis from their doctors. Some of the most frequently missed diagnosed conditions include cancer, meningitis, spinal epidural abscess, heart attack, stroke, necrotizing fasciitis, subarachnoid hemorrhage or bleeding in the brain, pulmonary embolism, and sepsis.
What should I do if I or someone I love has been misdiagnosed and suffered a serious injury?
Getting proper medical care is critical and while none of us want to believe that preventable medical errors will occur to us, tragically the statistics suggest otherwise over the course of our lifetime. If you or someone you love has been misdiagnosed and suffered a serious injury as a result of a misdiagnosis, please call a qualified Philadelphia failure to diagnose lawyer at Baldwin Matzus, LLC. We will perform a root cause analysis to determine if misdiagnosis malpractice occurred and caused unnecessary and preventable injury or death to you or your loved one.