Misdiagnosed Breast Cancer Lawsuit Attorney in Philadelphia, PA Seeks Maximum Compensation for Victims of Delayed Diagnosis of Breast Cancer in Allegheny County, Philadelphia County, and Across Pennsylvania
Generally, women understand the importance of self-breast exams. Although many have regular screenings and conduct self-exams, there is a culturally supported idea that women are commonly responsible for delayed diagnosis. We are here to tell you that this is not always the case. An experienced delayed diagnosis of breast cancer lawyer in Philadelphia, PA from Baldwin Matzus, LLC can help with a wide range of delayed diagnosis cases. While patients are responsible for mentioning abnormalities, there are also many cases where physicians are failing to provide patients with a reasonable standard of care.
Most cases of breast cancer are highly treatable if caught early enough, but cancer can spread quickly if left untreated. An unreasonable delay in diagnosis may lead to more extensive surgery in addition to chemotherapy and radiation treatment. In the worst case, a delayed diagnosis can be fatal. A physician's duty of care extends beyond ordering mammograms and conducting breast exams. These professionals must also ask for information about a family history of cancer and risk factors. They must also listen to patients discuss their symptoms and make reasonable inferences to guide screenings, checkup timelines, and facilitate urgency.
For answers to Frequently Asked Questions about delayed diagnosis claims in Pennsylvania, check out the Baldwin Matzus, LLC delayed diagnosis FAQ page.
Preventing Delayed Breast Cancer Diagnoses
In today's medical environment, it is more important than ever that patients take an active role in personal health. You know your body better than anyone, and it is always better to ask about a sign or symptom and have it checked out than to wait until the problem becomes severe. If you have any concerns, ask questions. Some symptoms to mention immediately to your doctor include:
Tenderness under the arm or around the breast
Any lump, regardless of size
A change in the skin near breast tissue
Not every lump is cancerous, but every single abnormality should be reviewed. Once you have discussed the problem with a physician, you may need to keep pushing. Some physicians will conduct a physical exam but fail to order proper tests. If you feel strongly that something is not right, ask questions and ask for additional testing to alleviate your concerns. Seek a second opinion if you are not satisfied with the answers you have received. Some cancer cases are only discovered because a patient proactively pursued diagnosis and treatment.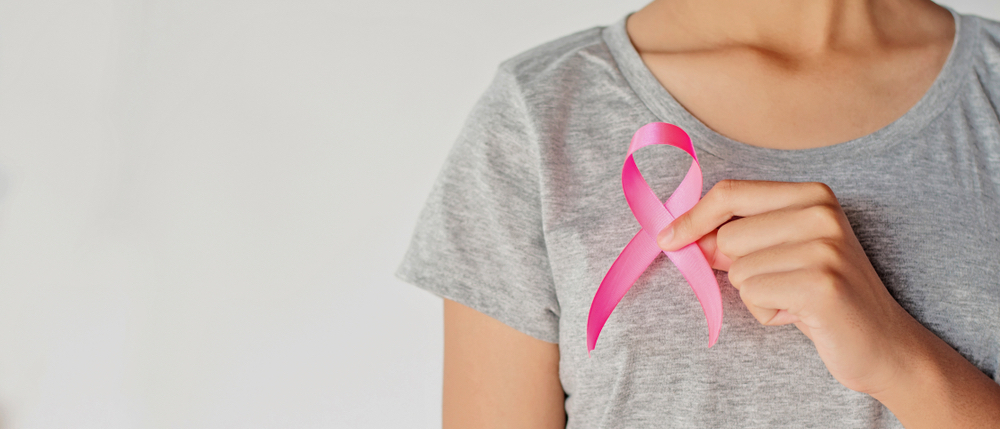 When to Call for Legal Guidance
If you or a loved one has been diagnosed with a severe form of breast cancer, your history with a gynecologist, breast specialist, or oncologist may provide clues into acts of negligence. Not every delayed diagnosis or misdiagnosis is considered malpractice, but mistakes that should have reasonably been prevented are a clear indication that your current situation should never have happened. Delayed diagnosis cases require a level of retrospective investigation. At Baldwin Matzus, LLC, we intimately understand the medical process. From the moment we receive a call from a concerned patient, we will provide enough information to help you make an informed decision regarding legal action. If the likelihood of malpractice is apparent, we know what evidence to look for in cases of delayed or misdiagnosed in breast cancer.
For more information about the delayed diagnosis of breast cancer, our team at Baldwin Matzus, LLC is always happy to provide the information you need to make an informed decision regarding pursuing a breast cancer lawsuit. Call our delayed diagnosis of breast cancer lawyer in Philadelphia, PA or fill out our online contact form today.
How Can a Delayed Diagnosis of Breast Cancer Lawyer in Philadelphia PA Help After a Doctor Failed to Diagnose Your Breast Cancer?
Receiving a diagnosis of breast cancer is never what you want to hear, even if you have a history of the disease in your family. It can be difficult to come to terms with such a diagnosis, especially if you have done everything possible in life to prevent such a thing from happening. A delayed diagnosis could even be the fault of a medical professional or hospital negligence. The longer you wait after being diagnosed to speak with an attorney the less time you have to seek compensation for injuries suffered due to the diagnosis. A delayed diagnosis of breast cancer lawyer in Philadelphia, PA at Baldwin Matzus, LLC can be on your side and fight for the compensation you deserve to help you heal, rehabilitate, return to work and live a somewhat normal life again.
Anyone who is diagnosed with a disease should consider speaking with a lawyer before giving up their right to file a lawsuit. You never know if the disease you were diagnosed with was caused by the conditions in which you work, live, or by the actions of someone around you. It's quite possible that you might have developed breast cancer due to exposure to chemicals on the job or because of exposure to second-hand smoke from a co-worker, roommate, or employer.
If you believe that you've been misdiagnosed with breast cancer, were diagnosed too late, haven't been prescribed the right medication, or were injured during treatment you need to speak with the team at Baldwin Matzus about your situation. Schedule your free consultation with our breast cancer lawyer in Philadelphia, PA today to begin the fight for compensation. Your livelihood, recovery, and family depend on it.
Frequently Asked Questions About Delayed Diagnosis of Breast Cancer in Philadelphia PA
What are common examples of negligence in cancer malpractice cases?
Can a delay in diagnosing cancer be malpractice?
Can a failure to screen for cancer be malpractice?