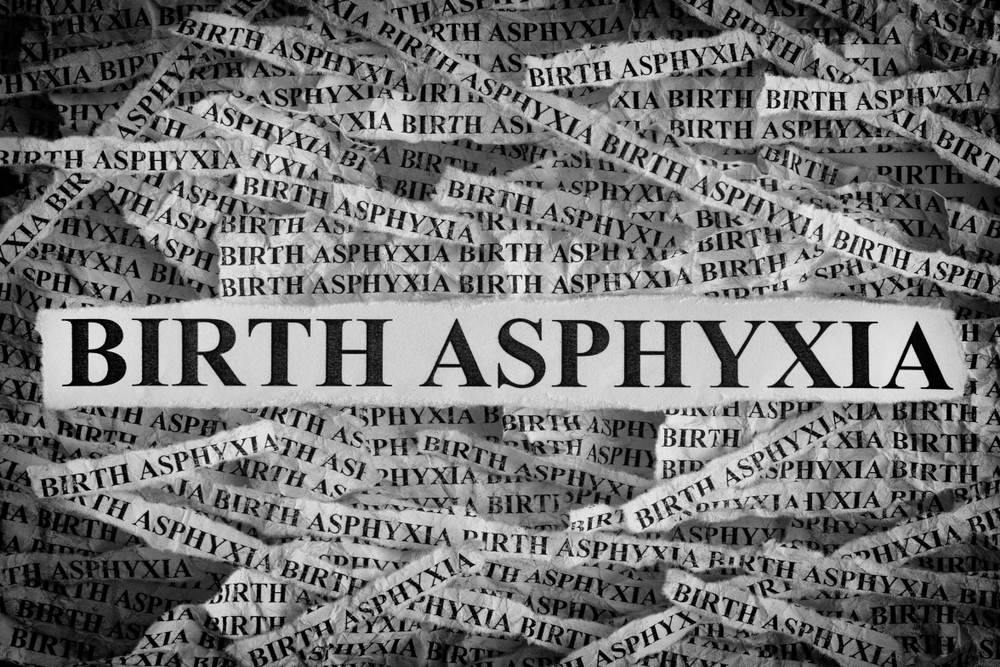 Fetal Oxygen Deprivation Lawsuit Attorney in Philadelphia, PA Helps Victims of Birth Asphyxia Injuries in Allegheny County, Philadelphia County, and Across Pennsylvania
When a baby does not receive sufficient oxygen during pregnancy and labor (or even after delivery), this "birth asphyxia" may give rise to severe birth injuries, such as permanent brain damage. Birth asphyxia injuries can be avoided in most cases with adequate monitoring and a timely medical response. Unfortunately, healthcare professionals may not always act effectively, thus exposing you and your baby to a significant risk of injury. This can be difficult for mothers to accept, and rightfully so — thanks to the negligence of a treating healthcare professional, you may be left having to somehow put your life together again, alone and confused as to how to proceed. A knowledgeable Philadelphia birth asphyxia injury lawyer can help you during this difficult time.
The consequences of birth asphyxia are well-established and potentially permanent and catastrophic. As such, the damages associated with birth asphyxia injuries can be substantial, depending on the circumstances. For example, it is not uncommon for birth asphyxia to lead to permanent intellectual deficits. As your child grows older, they may be rendered incapable of attending a regular school or maintaining a satisfying career. It is difficult to convey the damage wrought by negligent doctors, but suffice to say: a family can be robbed of any semblance of a normal, happy life.
Given the fundamentally high-stakes nature of such litigation (and the amount of damages associated with birth injury claims), healthcare professionals tend to be rather hostile in their defense. Insurers tend to push hard against a finding of liability, too, as they hope to discourage others from coming forward with similar and legitimate claims. Here at Baldwin Matzus, LLC in Philadelphia, PA, we have extensive experience handling birth asphyxia claims (and other medical malpractice claims). Contact our firm today to schedule a free and confidential consultation.
Common Causes of Birth Asphyxia in Greensburg, Pennsylvania
Birth asphyxia injuries can be caused by the following:
Low oxygen levels in pregnant mother's blood
Low blood pressure in the mother
High blood pressure in the mother
Untimely placental abruption
Compression of the umbilical cord
Airway blockage
Blockage of the birth canal
Ruptured uterus
Prolonged labor
Restricted fetal blood vessels
Hyperstimulation
And more
Given the wide range of potential risk factors, treating healthcare professionals must be especially careful when monitoring the pregnant mother and child to ensure that these issues do not escalate into full-blown birth asphyxia — or to ensure that in the event that fetal oxygen deprivation occurs, an emergency response can be implemented quickly and effectively.
Birth Asphyxia Malpractice in Cranberry Township, PA
There are essentially two different ways —categorically speaking — in which a healthcare professional can commit medical malpractice in the birth asphyxia context: 1) monitoring of the mother and baby, and 2) response to oxygen deprivation.
In the vast majority of cases, birth asphyxia risks can be identified with diligent monitoring of the baby and mother. Monitoring the baby's respiratory status, heart rate, and other indicators can give a sense of whether there is risk of birth asphyxia, for example.
When the signs of birth asphyxia have been identified, it is critical that treating healthcare professionals spring into action in a timely manner. Birth asphyxia treatment — such as an immediate C-section — must be implemented as soon as possible to ensure that major brain damage is prevented. Mere minutes can mean the difference between a healthy baby and permanent brain damage.
Medical malpractice is therefore not entirely uncommon. Healthcare professionals who fail to identify birth asphyxia risks, or who identify the onset of birth asphyxia but negligently delay treatment, may be held liable for medical malpractice under Pennsylvania law.
Contact an Experienced Philadelphia Oxygen Deprivation Attorney at Baldwin Matzus for Further Guidance
The Philadelphia birth asphyxia lawyers at Baldwin Matzus, LLC have over 20 years of experience representing injured mothers and their children in medical malpractice litigation against treating healthcare professionals, including birth asphyxia scenarios. Here at Baldwin Matzus, LLC, we understand the unique challenges associated with birth injuries, and the lifelong consequences that may arise when a physician has failed to adhere to the standard of care. Too often, healthcare professionals, their insurers, and their employers refuse to acknowledge the harm caused by their negligence, and they go out of their way to undermine claimants and avoid liability.
We are committed to aggressive, comprehensive advocacy in PA medical malpractice cases. With our firm by your side, opposing counsel cannot force you into accepting an unfavorable settlement. We are willing and able to pursue your claims through to trial. As such, the defendant is put in a vulnerable position: either negotiate fairly, or face aggressive medical malpractice litigation.
Interested in learning more about your claims and next steps for proceeding with litigation in your birth asphyxia case? We encourage you to call or submit an online claim form through our website. During your free and confidential consultation, an experienced Philadelphia birth asphyxia injury lawyer will evaluate your case and answer any questions or concerns you may have about the litigation process.