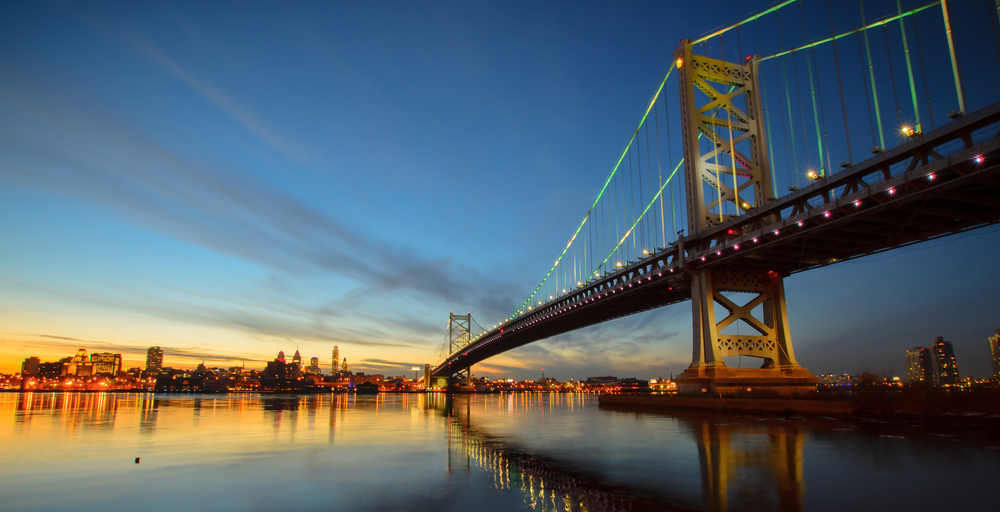 Baldwin Matzus, LLC Represents Clients Throughout Pennsylvania and New Jersey
The attorneys at Baldwin Matzus, LLC are dedicated to representing victims of negligence in Pennsylvania and New Jersey. We have successfully handled all types of personal injury claims in Philadelphia County, Allegheny County, and beyond in cases involving car accidents, truck accidents, slip and fall accidents, workplace accidents, defective product accidents, power line accidents, medical malpractice, nursing home negligence, and more.
Our attorneys have helped our clients win millions of dollars in settlements & verdicts. We are always willing to go the extra mile on behalf of the individuals we represent, whether it's negotiating with the insurance company, fighting for our client during the pretrial phase, or arguing for our client at trial. We are local attorneys who have developed a reputation for assisting Philadelphia and Pittsburgh residents in fighting for their rights and obtaining just recompense.
Areas We Serve In Pennsylvania
Adams County
Armstrong County
Beaver County
Bedford County
Berks County
Blair County
Bradford County
Cambria County
Cameron County
Carbon County
Centre County
Clarion County
Clearfield County
Clinton County
Columbia County
Crawford County
Cumberland County
Dauphin County
Elk County
Erie County
Fayette County
Forest County
Franklin County
Fulton County
Greene County
Huntingdon County
Indiana County
Jefferson County
Juniata County
Lackawanna County
Lancaster County
Lawrence County
Lebanon County
Lehigh County
Luzerne County
Lycoming County
McKean County
Mercer County
Mifflin County
Monroe County
Montour County
Northampton County
Northumberland County
Perry County
Pike County
Potter County
Schuylkill County
Snyder County
Somerset County
Sullivan County
Susquehanna County
Tioga County
Union County
Venango County
Warren County
Wayne County
Wyoming County
York County
Areas We Serve In New Jersey
Atlantic County
Bergen County
Burlington County
Camden County
Cape May County
Cumberland County
Essex County
Gloucester County
Hudson County
Hunterdon County
Mercer County
Middlesex County
Monmouth County
Morris County
Ocean County
Passaic County
Salem County
Somerset County
Sussex County
Union County
Warren County
Contact Our Personal Injury Attorneys For A Free Consultation About Your Accident Claim In New Jersey or Pennsylvania Today
If you were injured in an accident in Philadelphia County, Allegheny County, or anywhere else in Pennsylvania or New Jersey, the experienced personal injury lawyers at Baldwin Matzus, LLC can help you. Call our office or fill out our convenient online contact form to schedule a free initial consultation about your case. We have an office in Philadelphia located at One Commerce Square, 2005 Market St., Suite 910, Philadelphia, PA 19103, as well as an office in Pittsburgh located at 310 Grant Street, Suite 3210, Pittsburgh, PA 15219.