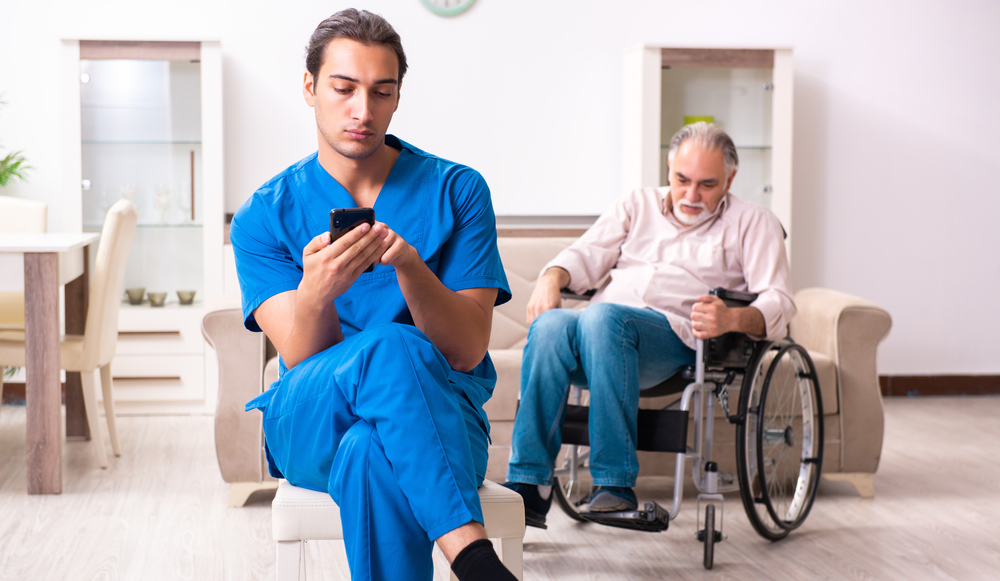 Nursing Home Negligence Attorney in Philadelphia, PA Represents Elderly Victims of Abuse and Neglect in Allegheny County, Philadelphia County, and Throughout Pennsylvania
In Pennsylvania, and throughout the United States at large, nursing home abuse and neglect are much more of a problem than many realize, as seniors who are moved into assisted living facilities are generally in an inherently vulnerable position compared to their more able caregivers. For instance, the elderly may be lacking in mental acuity and suffering from a deteriorated physical state that exposes them to abuse and neglect. This — in conjunction with heightened social isolation — can contribute to certain caregivers' taking advantage, and sometimes it can perpetuate a cycle of abuse and neglect. Nursing home abuse and neglect is an egregious violation of trust and demonstrates a complete lack of concern for the good faith treatment of another human being. Fortunately, the state of Pennsylvania recognizes the need to protect seniors from abuse and neglect. The Older Adults Protective Services Act protects Pennsylvanians 60 years of age or older against physical, emotional, or financial abuse as well as exploitation, neglect, or abandonment. PA law offers the victim the right to bring an action for significant damages against the liable defendant in such cases of nursing home abuse or neglect. If you suspect that your loved one has become a victim of negligence in a nursing home, reach out to a qualified Philadelphia nursing home neglect lawyer at Baldwin Matzus, LLC for a free consultation about your case.
Successfully litigating a nursing home abuse and neglect claim can be a significant challenge, depending on the circumstances. For instance, given the deteriorated mental and physical state of the victim, family members may need to identify the abuse and neglect and take action on the victim's behalf. As such, we encourage those whose loved ones have been subjected to such reckless actions to get in touch with an experienced Philadelphia nursing home neglect lawyer at our firm as soon as possible. Contact a compassionate nursing home abuse attorney at Baldwin Matzus, LLC today for a free and confidential consultation.
What Qualifies as Nursing Home Abuse and Neglect in Pennsylvania?
Nursing home abuse and neglect may be perpetuated through an intentional deprivation of necessary caregiver resources, an intentional infliction of injury, or even simple negligence in which the caregiver violates the applicable standard of care. For example, if a caregiver is inadequately trained, or is otherwise incompetent at their job, and thereby fails to provide food to your loved one for an extended period of time, this could qualify as nursing home abuse/neglect and give rise to a legitimate action for damages.
Examples of nursing home abuse and neglect include:
Inadequate provision of food and nutrition.
Failure keep the nursing home environment hygienic.
Financial, sexual, or physical exploitation and abuse.
Emotional harassment.
Failure to provide medication.
And more.
Signs and Symptoms of Abuse and Neglect
For those who are unfamiliar with the signs of nursing home abuse and neglect, it can be quite a challenge to identify its occurrence in the first place. If you have any reason to suspect that the defendant may be mistreating your loved one, it is important to monitor their condition and take note of various symptoms that could implicate the defendant's wrongdoing.
Common symptoms that indicate your loved one may be the victim of nursing home abuse and neglect include the following:
Lacerations
Bruises
Weight loss
Nutritional deficits
Mental deterioration
General health problems
Depression
Nausea
Diarrhea
Anxiety
Fracture injuries
Lack of consideration (with regard to hygiene and overall care)
Bed sores
Angry outbursts
And more
Although the mere presence of these symptoms is not an absolute indicator of abuse and neglect, you can further investigate the issue with the aid of a qualified nursing home abuse attorney in Philadelphia, PA from our firm along with our team of experts. It is important to act quickly because nursing home abuse and neglect can lead to catastrophic injuries or even wrongful death in the worst cases.
Contact an Experienced Philadelphia Nursing Home Neglect Lawyer at Baldwin Matzus for Help
Every Philadelphia nursing home neglect lawyer at our firm has spent decades working with victims of negligence (and their family members) throughout Pennsylvania, representing them in challenging disputes with negligent defendants in complex nursing home abuse and neglect cases. Here at Baldwin Matzus, LLC, we are committed to comprehensive, individualized advocacy. As such, we offer clients step-by-step assistance through every stage of the litigation process. If you have any questions as your case unfolds, we are more than willing to sit down with you and clarify any concerns that you may have.
When you or a loved one has suffered serious damage due to nursing home abuse and neglect, it is critical that you work with an experienced attorney who understands the tactics often employed by defendants and who knows how best to overcome such defenses. Call (866) 858-2276 or submit an online case evaluation form to speak to a seasoned nursing home abuse attorney in Philadelphia, PA at Baldwin Matzus, LLC today. The consultation is free and confidential.