Seasoned Traumatic Brain Injury Attorney in Philadelphia, PA Pursues the Financial Resources Needed by Clients Facing Long-Term Consequences of Brain Injuries in Allegheny County, Philadelphia County, and Across Pennsylvania
After you have been involved in an accident, one of the most devastating kinds of injury that you may have suffered includes a brain injury. While even a mild brain injury can require you to take days or even weeks off work or school to recover, more severe traumatic brain injuries can cause permanent damage that has life-altering effects. You might require a lifetime of care, in addition to not being able to work or to participate in activities that you enjoy. Let a Philadelphia brain injury lawyer go to work on your behalf to demand the financial compensation and justice you deserve from those responsible for injuring you.
For decades, the attorneys of Baldwin Matzus, LLC have been dedicated to helping injured clients seek accountability from negligent parties. We understand how a serious brain injury can shatter your life and put your future in doubt. Our attorneys believe that having the right lawyer in your corner can make the difference in the outcome of your case. At our firm, we use our legal knowledge and experience to leave no stone unturned in fighting to get you the financial recovery you need. Our legal team will strive every day to earn the trust that you have put in us to get you an excellent result in your case. 
If you have sustained a brain injury in an accident caused by another party's fault, get the legal help you need to demand compensation for your medical bills, lost income, and long-term losses and needs. Turn to Baldwin Matzus, LLC for a free claim evaluation to learn what a Philadelphia brain injury lawyer from our firm can do to ensure you get accountability and justice. 
Accidents and Incidents That Can Cause Brain Injuries
At Baldwin Matzus, LLC, our traumatic brain injury attorneys in Philadelphia, PA represent clients who have sustained brain injuries in accidents such as:
Truck accidents
Commercial vehicle accidents
Motorcycle accidents
Bicycle accidents
Pedestrian accidents
Construction site accidents
Premises liability accidents
Workplace accidents
Nursing home abuse and neglect
Medical malpractice
Complications of Brain Injuries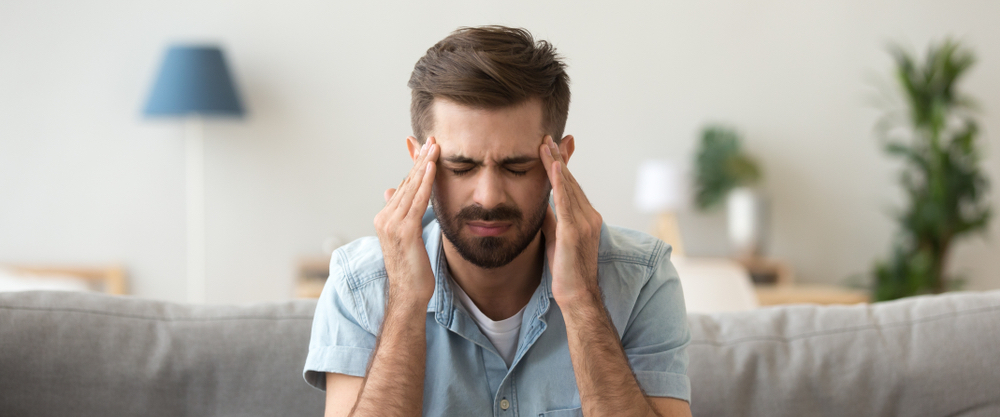 According to the Mayo Clinic, a moderate to severe brain injury can result in a wide range of long-term complications even after the injury has stabilized and healed. These complications can include:
Onset of coma or vegetative state
Seizures and development of epilepsy
Chronic headaches and vertigo
Increased risk of brain infections and stroke
Paralysis or impaired motor function
Altered sensation, including loss of vision or hearing, or changes to taste and smell
Cognitive difficulties
Amnesia or difficulty forming new memories
Communication difficulties
Changes in behavior, including difficulty in social situations or understanding social cues, agitation and outbursts, and reduced inhibition and self-control
Emotional changes, especially anxiety and depression
Possible increased risk of developing degenerative brain diseases such as chronic traumatic encephalopathy (CTE), Alzheimer's disease, or Parkinson's disease
Financial Recovery You Can Obtain in a TBI Case
After suffering a traumatic brain injury due to the fault of another party, you can pursue a legal claim to recover compensation for your past, ongoing, and future losses and expenses, including for:
Costs of medical treatment, surgeries, and physical rehab
Long-term care expenses, including purchases of medical/mobility equipment, installation of disability accommodations in your home, or home health services or assisted living care
Loss of income or earning capacity if you cannot work during your recovery or if you are permanently disabled from returning to employment
Physical pain and emotional distress
Reduced enjoyment and quality of life, caused by scarring/disfigurement, permanent physical or cognitive disabilities, or loss of life expectancy
Let a Philadelphia Brain Injury Lawyer with Baldwin Matzus, LLC Advocate for Your Rights
Pursuing a legal claim for compensation after suffering a brain injury can be a complicated, time-consuming process, made all the more difficult when you need to be focused on your medical treatment and rehabilitation. A traumatic brain injury attorney in Philadelphia, PA from our firm can handle all the details of preparing and pursuing your case, including:
Investigating the accident that caused your injury and securing evidence needed to build your case
Documenting your expenses and losses, including consulting with your treating providers to determine your future anticipated needs
Identifying liable parties and available sources of compensation, such as applicable insurance
Presenting your claims and demands for compensation and aggressively pursue fair and full compensation for you through a negotiated settlement
Going to court and to trial in your case when necessary to ensure that we have pursued every option to get you the results you want and deserve
Contact Us for a Free Case Review to Speak to a Traumatic Brain Injury Attorney in Philadelphia, PA about Your Legal Options
You should not have to shoulder the financial consequences of a brain injury that you suffered in an accident caused by another party. Contact Baldwin Matzus, LLC today for a free, no-obligation consultation with a knowledgeable Philadelphia brain injury lawyer to go over your legal rights in your case. 
Frequently Asked Questions about Brain Injuries in Philadelphia
What is the statute of limitations on brain injury claims in Philadelphia?
Under Pennsylvania law, you typically have two years from the date of an accident that caused your brain injury to file a lawsuit against the party or parties responsible for causing the accident. In limited circumstances, you may have a longer time to file suit. This makes it important to talk to a traumatic brain injury attorney in Philadelphia, PA as soon as you can to know how long you have before you may need to file a lawsuit to recover compensation for your brain injury.
Do I have a claim if I was partly at fault for the accident that caused my brain injury?
Possibly yes. Pennsylvania law states that an injured victim may still pursue a claim for compensation so long as they are equally or less at fault for the accident that resulted in their injuries than the party or parties they are pursuing compensation from. However, any compensation you would be entitled to in a settlement or a trial verdict can be reduced in proportion to your share of fault to reflect your liability for your injury. For example, if you incurred $100,000 in losses for a brain injury that you were 25 percent at fault for, you could recover $75,000 in a claim, with you being responsible for the remaining $25,000.