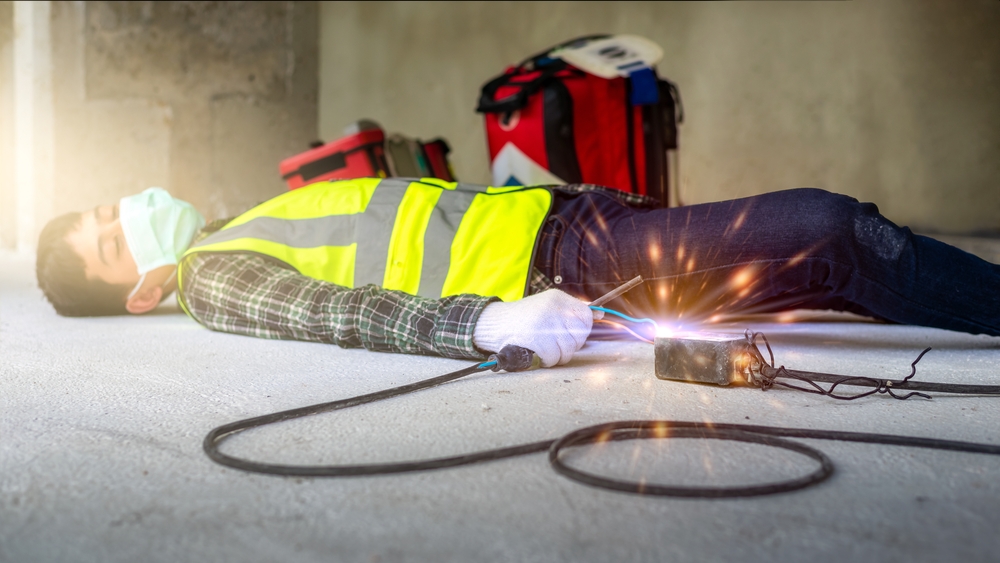 Dedicated Electrocution Injury Attorney in Philadelphia, PA Provides Exceptional Legal Counsel to Victims and Their Families in Allegheny County, Philadelphia County, and Across Pennsylvania
Electrocution accidents are not "freak" accidents that occur by nature as a matter of course. Hundreds of electrocution accidents occur each year in the United States, and while most of these accidents occur in the workplace, the danger is not strictly limited to occupational settings. Exposed power lines, while most common in construction and other work sites, can cause an electrocution accident to occur even if you do not come directly into contact with the source of electricity itself. High voltage shocks can cause immediate and significant injuries that can last a lifetime if they are not fatal. Unfortunately, most electrocution accidents are caused by human error and outright negligence and are often entirely preventable if workplace safety standards had been closely followed. Each Philadelphia electrocution accident lawyer at Baldwin Matzus, LLC, is committed to advocating on behalf of the victims of these devastating accidents, as well as the families of those who have died because of electrocution accidents across Pennsylvania.
We know that you are coming to us during one of the most difficult times of your life, which is why we have dedicated our practice to fighting on behalf of accident victims and their families who are struggling to recover. When you choose our firm, you can expect compassionate support, skilled legal guidance, and a team of lawyers that forcefully advocates for your right to full and fair compensation for the harm you have suffered.
Electrocution Accidents in Philadelphia Cause Devastating Injuries and Even Death
By their nature, electrocution accidents are almost always extremely traumatic events that cause significant injury to the victim. Many electrocution accidents even result in death.  Electrocution accidents can be caused by:
Exposed power lines
Exposed electrical wiring
Inadequate wiring
Ladders or other equipment that conducts electricity
Exposure to electricity while in contact with water
Unfortunately, when a strong electrical current passes through the human body, the resulting injuries can be catastrophic, if not "merely" life-altering.  Some of the more common and serious injuries that can result include:
Severe burns. Almost every electrocution accident will result in serious burns, such as electrothermal burns or flash burns, that will require ongoing and painful treatment, such as surgeries and skin grafts, to remove or repair the damaged skin if possible.
Cardiovascular issues. Electrocution accidents often cause permanent cardiovascular injuries and, in many cases, those injuries to the cardiovascular system require surgeries and can even result in death.
Muscle and bone injuries. The entire musculoskeletal system can be impacted by an electrocution accident, resulting in broken bones, muscle damage and damaged tissue that can be difficult to repair.
Infections. Infections are an extremely common side effect of electrocution accidents that cause severe burns, as ongoing hospitalization is often required while the protective skin tissue is severely damaged.
Neurological problems. The brain, spinal cord, and nervous system generally may be impacted by the electrocution, especially if the current passes through the victim's brain. The results can be dramatic and can lead to memory loss, cognitive problems, vision loss, seizures, painful nerve damage, and even paralysis.
Dedicated Philadelphia Electrocution Accident Lawyer Focused on Effective and Personalized Client Service for Injury Victims Across PA
At Baldwin Matzus, LLC, an experienced Philadelphia electrocution accident lawyer will stand by your side every step of the way as we make the most compelling arguments possible to maximize your financial recovery.  We will:
Conduct a full investigation to determine the cause of your accident and locate all responsible parties
Identify all sources of insurance to ensure you receive all of the benefits to which you are entitled
Consult with medical experts to gain a full picture of the pain and suffering that the electrocution accident caused
Get to know you personally so that we can understand how the electrocution accident impacted your life specifically
Evaluate compensation to which you may be entitled above and beyond your out-of-pocket expenses, such as loss of your loved one's company and support, or loss of your ability to enjoy life
Call Today to Schedule a Free Consultation with an Experienced Philadelphia Electrocution Accident Lawyer at Baldwin Matzus, LLC
Recovering from injuries sustained in electrocution accidents can be an uphill battle, especially when you or your loved one are suddenly faced with the need for medical care that could last a lifetime. While financial compensation may not be the first thing on your mind, recovering fair compensation can be a key element of moving forward and making sure you get the best medical care possible for your injuries. Our Philadelphia construction accident lawyers know what you are going through, and we are here to take on the burden of securing your financial recovery. To schedule a free consultation, call or contact us online today.
Frequently Asked Questions About Electrocution Accident Claims in Pennsylvania
When should I seek medical treatment after being involved in an electrocution accident?
Immediately and in all cases. Even if the shock you felt seemed relatively minor, the internal consequences can be serious. You should be especially vigilant about seeking medical treatment if you lost consciousness after the shock, or if you feel any tingling or numbness in your skin. If you are confused after the accident or feel any type of heart palpitation, this could be a sign that the shock damaged your cardiovascular or nervous systems. A burn that seems minor may be covering up a much larger internal problem. Even if you feel nothing, it is always best to get a full medical workup to ensure the best possible outcome for your health.
What compensation can I recover if my family member was killed in an electrocution accident?
Our lawyers can help you pursue a wrongful death lawsuit to recover compensation for all medical expenses associated with the accident, pain and suffering, funeral expenses, loss of consortium and financial support, and even punitive damages designed to punish the responsible party in especially shocking cases.