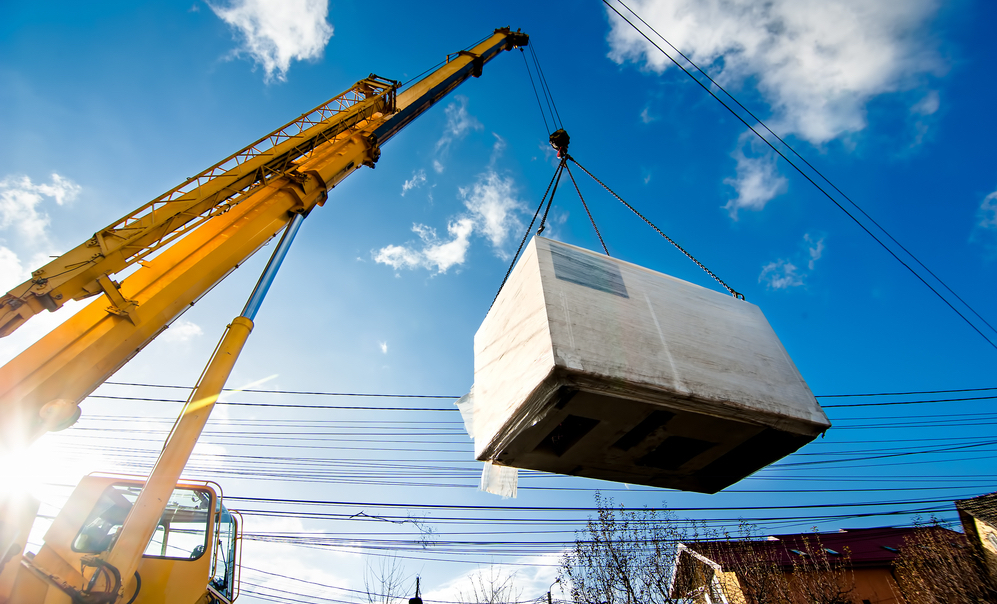 Trusted Crane Injury Attorney in Philadelphia, PA Fights for Clients Injured in Crane Accidents in Allegheny County, Philadelphia County, and Across Pennsylvania
In the past decade, the National Institute of Occupational Safety has been on high alert with respect to safety issues surrounding the use of cranes, as it has become aware of the increasing frequency of crane accidents and the often-devastating injuries that can result. While cranes are often a necessary element in successfully completing Pennsylvania construction projects, they are also highly dangerous when operated without regard to relevant safety standards. Crane accidents can occur when the crane's load is dropped improperly, through electrocution-type accidents, or even when the crane itself collapses. Regardless of the details, the injuries sustained by workers on the construction site and innocent people passing by can be devastating. At Baldwin Matzus, LLC, we know that focusing on your medical treatment plan and physical recovery is your top priority if you have sustained injuries in a crane accident. We are also sympathetic to the fact that your medical bills and living expenses will quickly begin to mount even if you are receiving workers' compensation benefits to offset those costs. When you choose an experienced Philadelphia crane accident lawyer from our firm to represent your interests, we jump into action immediately to begin investigating your case to determine potential sources of compensation to make sure you get every dollar to which you are rightly entitled. We provide all potential clients with a free initial consultation, so call us today to see how we can help in your case.
Safety Standards to Prevent Crane Accidents On Construction Sites
While any type of industrial machinery can pose a danger under the right set of circumstances, cranes have proven to be especially dangerous both to construction workers and to innocent bystanders.  The Occupational Safety and Health Administration (OSHA) has implemented safety regulations designed to prevent crane accidents and the serious injuries that can result. In order to safely operate a crane, all parties involved should:
Be properly trained and certified to operate, or work in the vicinity of the crane
Operate the crane only on a site that is level and secure, and clear of all debris
Know the crane's load limitations and manufacturer specifications, choose the correct type of crane for the job and ensure that the crane is not overloaded
Stay alert for any environmental dangers, such as electrical lines in the area
Ensure that the crane is properly inspected and maintained on a regular basis
Before moving the load, check to ensure that the crane and its braking mechanisms are stable
Be aware of a safety plan with respect to the crane, as well as all relevant safety regulations
When it comes to operating a crane safely, one single mistake can cause devastating injuries.  
The risks are varied and dramatic—the crane boom could collapse, the crane itself could overturn or the hook-lifting device could cause injury. Any malfunction in the crane's operation could cause a significant construction accident because of the weight and general shape of the machine, making it vital to follow all safety recommendations when operating a crane.
Skilled Philadelphia Crane Accident Lawyer at Baldwin Matzus, LLC is Committed to Getting Results for Clients 
Although cranes can be difficult to control and maneuver because of their size and shape, the reality is that most crane accidents are caused by human error and the failure to properly adhere to important safety standards. When someone else's negligent failure to follow safety standards causes injuries or even death, the victims have the right to hold that negligent party financially accountable to the fullest extent of the law. An experienced Philadelphia crane accident lawyer at our firm will fight to secure compensation for your:
Medical bills
Future rehabilitative care and ongoing medical treatment
Lost wages and lost earning capacity
Property damage
Pain and suffering
Punitive damages where available
Schedule a Free Consultation to Discuss Your Right to Compensation with a Results-Driven Philadelphia Crane Accident Lawyer
Crane accidents are too often entirely preventable had the proper safety protocols been followed. At Baldwin Matzus, LLC, our skilled crane injury attorneys in Philadelphia and Pittsburgh, PA are passionate about getting justice for injured parties and their loved ones. If you or a loved one have sustained injuries in a crane accident, you don't have to rely on workers' compensation alone.  Take the first proactive step toward protecting your legal right to full compensation and call or contact a qualified Philadelphia crane accident lawyer at our office today for a free initial case evaluation.
Frequently Asked Questions About Crane Accident Claims in Pennsylvania
Why have crane accidents become so common?
First, cranes are often a vital component of any successful construction project, meaning that they are used frequently for any number of projects. Cranes themselves are extremely complicated pieces of heavy machinery, and those who operate and work with cranes must undergo substantial training in order to ensure safe operation. In some cases, crane operators may choose to operate the crane outside of the manufacturer's specifications—for example, by increasing the load to above the crane's maximum capacity. In other cases, the crane may be improperly set up or maintained or can be set up on a surface that is unsafe, such as a barge. Cranes can become unstable much more easily than other types of equipment because of their size and shape, meaning that if every single safety precaution is not taken, the risk of an accident is substantial.
Where can I turn for compensation after suffering injuries in a crane accident?
Workers' compensation may be the first line in providing compensation after a crane accident, but these claims can be complicated as insurance companies attempt to minimize their financial exposure. In many crane accident cases, however, the employer is not the sole responsible party—meaning that you may be able to file a personal injury lawsuit to recover compensation from a negligent third party, such as the owner of the crane or construction site, or even the manufacturer of the crane or a crane component. If you were not working on the site while injured by the crane, we can also help you identify the responsible party and pursue an action for compensation.