Results-Focused Serious Injury Attorney in Philadelphia, PA Pursues Financial Resources for Victims of Life-Altering Physical Harm in Allegheny County, Philadelphia County, and Across Pennsylvania
A catastrophic injury suffered in an accident can turn your life upside down in the blink of an eye. Serious physical injuries can leave you needing expensive medical treatment and rehabilitation, all while you cannot work due to impairment or disability. If the accident was caused by another party's carelessness or recklessness, you deserve to seek financial recovery and justice from those at fault for your catastrophic injuries. Let a Philadelphia catastrophic injury lawyer at Baldwin Matzus, LLC fight for the financial resources you need to put your life back on track after devastating physical injuries.
For over 20 years, Baldwin Matzus, LLC has tirelessly pursued maximum compensation for victims of injury in Philadelphia and throughout the state. We understand that having the right attorney for your case can make all the difference in the outcome. That's why we work hard to earn the trust you have put in us by hiring our firm to represent your interests. We strive to provide personalized client serve and excellent legal representation aimed at ensuring that you not only obtain a full financial recovery but also make a full physical and emotional recovery as well. 
If you have been severely injured in an accident due to someone else's negligence, let a Philadelphia catastrophic injury lawyer from our firm fight to get you the compensation and financial resources you need for your recovery. Reach out to Baldwin Matzus, LLC for a free initial claim evaluation to learn more about how we can help you protect your future after suffering a life-altering catastrophic injury. 
Types of Catastrophic Injury Cases We Handle
At Baldwin Matzus, LLC, we help clients obtain physical and legal recovery after suffering catastrophic injuries due to motor vehicle accidents, medical malpractice, premises liability accidents, and workplace accidents. A serious injury attorney in Philadelphia, PA from our firm can help you seek accountability and justice when you have sustained a catastrophic injury such as:
Brain injuries, including traumatic brain injuries or acquired brain injury that leads to permanent brain damage
Spinal cord injuries and paralysis
Burn injuries and permanent scarring
Compound bone fractures or multiple fractures, which can lead to permanent impairment even once fully healed
Amputations, including both traumatic amputation and surgical amputations performed due to extensive limb damage
Internal organ injuries
Loss of body parts or bodily functions, including vision loss, hearing loss, or loss of fertility 
Loss of a pregnancy
What Compensation Might You Be Entitled to in a Catastrophic Injury Claim?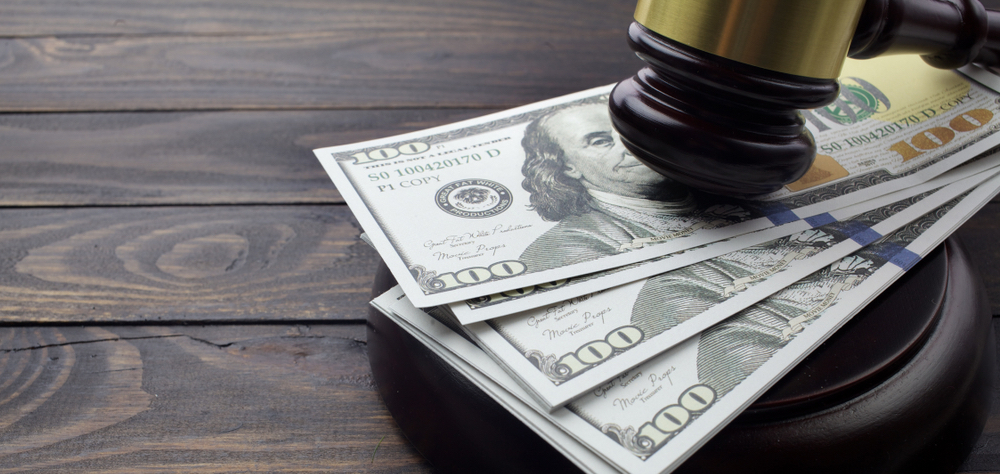 A catastrophic injury case can get you compensation for the losses that you have incurred and will incur in the future due to your injury. Let a Philadelphia catastrophic injury attorney from Baldwin Matzus, LLC fight to secure a financial recovery for you that includes money for:
Medical bills and expenses, including for ER and hospital care, surgeries, prescriptions, medical/mobility equipment, physical/occupational rehabilitation, and mental health treatment
Loss of income during your treatment/recovery period
Loss of future earnings and employment benefits if you cannot return to work
Pain and suffering
Loss of enjoyment and quality of life due to visible scarring/disfigurement, permanent physical disability, or reduced life expectancy 
A Philadelphia Catastrophic Injury Lawyer at Baldwin Matzus, LLC Will Fight for Justice and Accountability from Those Responsible for the Harm You Have Suffered
Getting full compensation after suffering a catastrophic injury can often be a complicated, drawn-out process. If you have incurred considerable financial and personal losses, you can face many hurdles trying to obtain a financial recovery from liable parties and insurers. Insurance adjusters and defense lawyers will negotiate hard when hundreds of thousands of dollars or more are on the line in settlement negotiations. Let a serious injury attorney in Philadelphia, PA from Baldwin Matzus, LLC fight for a favorable result in your case by:
Thoroughly investigating the accident or incident that led to your catastrophic injuries, recovering evidence we need to prove the liability of those at fault for your injuries
Collaborating with industry-leading experts in accident reconstruction, medicine, and finance to provide persuasive testimony to bolster our arguments in your case
Calculating your current expenses and losses, as well as expenses for your future, anticipate medical and personal care needs
Identifying available insurance coverages and filing claims on your behalf to get you the financial resources you need as efficiently as possible
Fully preparing your case to go to court or to trial if necessary to secure the results you deserve
Contact Our Firm for a Free Consultation to Learn More about the Claims Process from a Serious Injury Attorney in Philadelphia, PA
Don't wait to begin the process of recovering the financial compensation you need for a catastrophic injury. Contact Baldwin Matzus, LLC today for a free, no-obligation case review to discuss your legal options with our Philadelphia catastrophic injury lawyer. Our firm is ready to fight for your interests. 
Frequently Asked Questions about Catastrophic Injury in Philadelphia
How long do I have to pursue a claim for compensation after suffering catastrophic injuries that were caused by someone else?
If you sustained catastrophic injuries from an accident that was someone else's fault, the statute of limitations typically gives you two years from the date of the accident to file a lawsuit against the parties liable for your injuries and losses. If you file suit after the statute of limitations has expired on your claim, your case may end up being permanently dismissed. For that reason, you should speak to a serious injury attorney in Philadelphia, PA from Baldwin Matzus, LLC as soon as possible to ensure that you can timely file a lawsuit in pursuit of your claim for compensation.
Can I be awarded compensation other than for my financial and personal losses?
If you sustained devastating, life-altering injuries in an accident that was caused by another party's egregious, reckless, or intentional behavior, you might receive an award of punitive damages in a catastrophic injury lawsuit. Punitive damages are infrequently awarded, and only in cases where the responsible party's conduct shocks the conscience. Punitive damages do not compensate an injury victim for any loss, but are instead intended to punish the at-fault party for their behavior and to hopefully dissuade others from engaging in similar behavior.