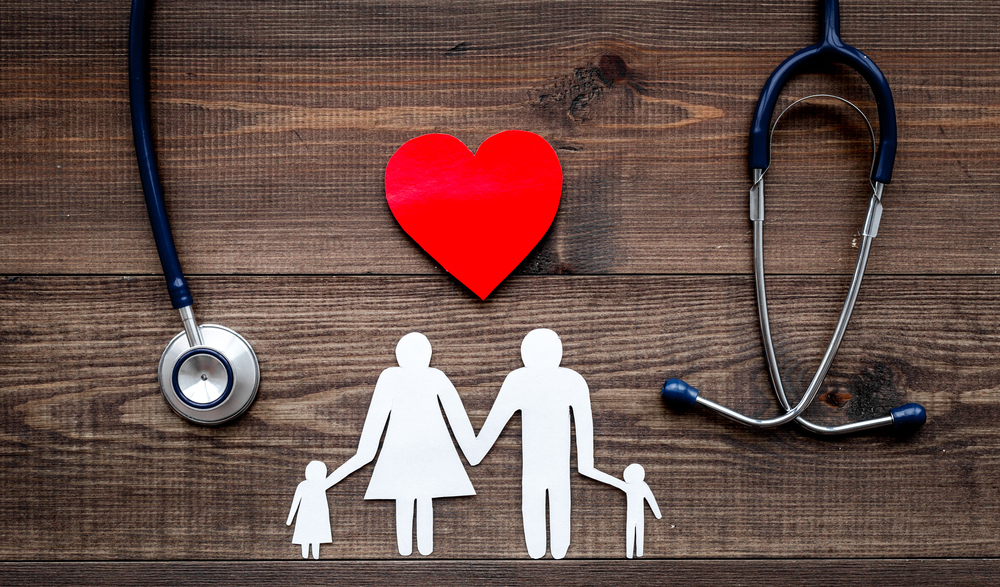 Proven Family Physician Malpractice Attorney in Philadelphia, PA Advocates for Victims of Family Doctor Malpractice in Allegheny County, Philadelphia County, and Across Pennsylvania
Your family doctor is your first line of defense in the fight for good health.   It is often the family doctor's role to identify more serious underlying conditions and refer you to a specialist when needed.  You might think of your family doctor's role as primarily to perform routine "check-ups".  The skill and training that your family doctor puts to work during those routine screenings can, however, have a significant impact on your health. A Philadelphia family doctor negligence lawyer at Baldwin Matzus, LLC is dedicated to providing smart, experienced legal representation you can trust. 
When your family doctor's negligence jeopardizes your health, you need the best possible lawyer to advocate on your behalf.  Over more than two decades, we have helped hundreds of clients get fair compensation for the harm they have suffered. We focus solely on helping injured clients in Philadelphia and across Western Pennsylvania—so our lawyers fully understand the devastation that family doctor negligence can cause you and your family.  We get to know you personally so that we can custom-tailor a recovery strategy to fit your needs.  
To learn more about our practice, call for a free case review with our experienced medical malpractice lawyers today.
Proving Family Doctor Malpractice
Medical malpractice cases are almost always more complicated than general personal injury cases.  Doctors make complex decisions based on the information they have and the training they have received.  No two patients are exactly alike—and what may work with one may produce a bad outcome in another.
Under Pennsylvania law, the elements needed to prove family doctor malpractice include:
Duty of care.  Your family doctor owes you a duty to provide competent medical care.
Standard of care.  This element measures what a reasonable family doctor would have done under similar circumstances, based upon the knowledge and expertise developed within the medical community.  To establish the relevant standard, we will work with medical experts in family medicine.
Breach.  This element involves proving that the doctor deviated from the standard of care—in other words, that the doctor made a mistake that no reasonable family doctor would have made.
Causation.  We must prove that your family doctor's mistake directly caused the harm you have suffered.  We have to show that the harm would not have resulted if your doctor had not made the mistake.
Damages.  Damages in a medical malpractice case are usually shown by establishing that your condition somehow worsened because of the doctor's mistake.  You may have required more extensive and painful treatment than would have been unnecessary absent the mistake.  You might have missed more time at work or time with family.
Proving these elements is rarely simple.  Having a strong family doctor malpractice lawyer by your side is key to holding negligent family doctors accountable.  Our lawyers have been fighting for injured clients across Western Pennsylvania for over 20 years.  We stand by your side every step of the way, regardless of how long it takes to get you the fair compensation you need.
Examples of Family Doctor Malpractice
Although proving family doctor malpractice can be complicated, there are some mistakes that no trained doctor should make.  Family doctor malpractice can happen under a variety of circumstances.  Depending upon the patient's condition, age, general health and other factors, the following might constitute family doctor malpractice:
Failure to order routine tests in a wellness checkup given the patient's age and history
Failure to order diagnostic tests when specific symptoms indicate a need
Misreading a test result
Misdiagnosing your condition or failing to diagnose
Prescribing the wrong type of medication or the wrong dosage
Failure to continuously monitor your symptoms to detect development of a more serious condition
Failure to refer you to an appropriate specialist when needed
Failure to take a full patient history
Unlike specialists, family doctors must generally be able to analyze a wide range of symptoms.  Their job is to refer you to more specialized doctors for testing and treatment when you exhibit certain troubling symptoms.  Failure to properly recognize and test for those symptoms can cause significant harm.  To learn more about your right to compensation if your family doctor made a mistake, call our experienced malpractice lawyers at Baldwin Matzus, LLC today.
Battle-Tested Family Doctor Malpractice Lawyers with a Proven Track Record of Successfully Recovering Fair Compensation
At Baldwin Matzus, LLC, we take a client-centric approach to legal representation.  At the outset, we sit down with you to learn about both your illness and your general situation.  We work to identify all available sources of compensation so that you can get the help you need as quickly as possible.  
Our lawyers are committed to serving each individual client with compassion, knowledge, and dedication to getting the most compensation available.  Your fair compensation award should include:
Current and future medical expenses
Current and future lost wages
Pain and suffering
Diminished quality of life
Emotional distress
And more
Schedule a Free Initial Consultation with a Skilled Family Doctor Malpractice Lawyer
Restoring your family's financial security is our top priority.  We work closely with our clients to learn about your goals and we work tirelessly to meet those goals.  To schedule your free case review with our experienced family doctor malpractice lawyers, contact us today.
Frequently Asked Questions About Family Doctor Malpractice Claims in Philadelphia, PA
My family doctor is not an especially wealthy person. Who will pay compensation for malpractice?
All doctors carry malpractice insurance in some form. Our lawyers will identify all available sources of insurance—which may include the doctor's own medical malpractice insurance policy or policy maintained by a clinic or hospital where the doctor practices.
It took me a long time to realize that my family doctor's mistake may have made my condition worse. How long do I have to file a claim for family doctor malpractice?
You have two years from the date you reasonably should have discovered that family doctor malpractice was the cause of your harm. There is generally a firm time limit of seven years from the date the mistake occurred. In family doctor malpractice cases, the date when the clock starts running is often a gray area. Most family doctors treat patients on an ongoing basis. Call our lawyers as soon as possible so that we can evaluate your case.