Knowledgeable Birth Injury Attorneys in Philadelphia, PA Help Clients Understand Some of The Causes of Birth Injuries Experienced Across Pennsylvania
Your child should have the chance to come into this world with a clean slate—healthy, happy, and ready to grow.  While we all know that nature is not perfect and pregnancy and labor are traumatic events in themselves, when the negligent actions of a medical professional cause a birth injury to your child, you may be legally entitled to financial compensation for the harm that negligence causes. Cases involving birth injuries are different than typical medical malpractice cases. A birth injury caused by medical negligence can impact your child's entire life—and often result in a lifetime's worth of increased medical costs. At Baldwin Matzus, LLC, we believe that your child deserves the brightest possible future, and we fight to establish the cause of birth injuries so that we can help you recover the maximum amount of compensation possible to protect that future. While your primary focus should be on your child's physical and emotional well-being, we take the time to make sure you have the resources necessary to give your child the best possible care.
If your child sustained an injury during birth, our lawyers are here to help you determine the cause of that birth injury so that we can hold the responsible parties financially accountable. Call or contact our office today to schedule a free initial consultation so that we can go to work on your case.
Common Causes of Birth Injuries in Butler, PA Cases
Establishing the cause of birth injuries suffered by your child is the key to identifying the party or parties who will bear ultimate financial responsibility for the injuries. Common causes of birth injuries include:
Failure to properly monitor the fetus during pregnancy to identify any issues that should be addressed prior to delivery or during delivery
Administering the wrong dosage of a drug or the wrong drug
Failure to recognize that the fetus is not getting sufficient oxygen
Failure to properly monitor the fetus during labor, resulting in failure to recognize that the fetus is in distress
Failure to properly monitor the mother during labor and delivery
Improper use of delivery tools, such as forceps
Failure to order a C-section when called for
Improper performance of a C-section or other procedure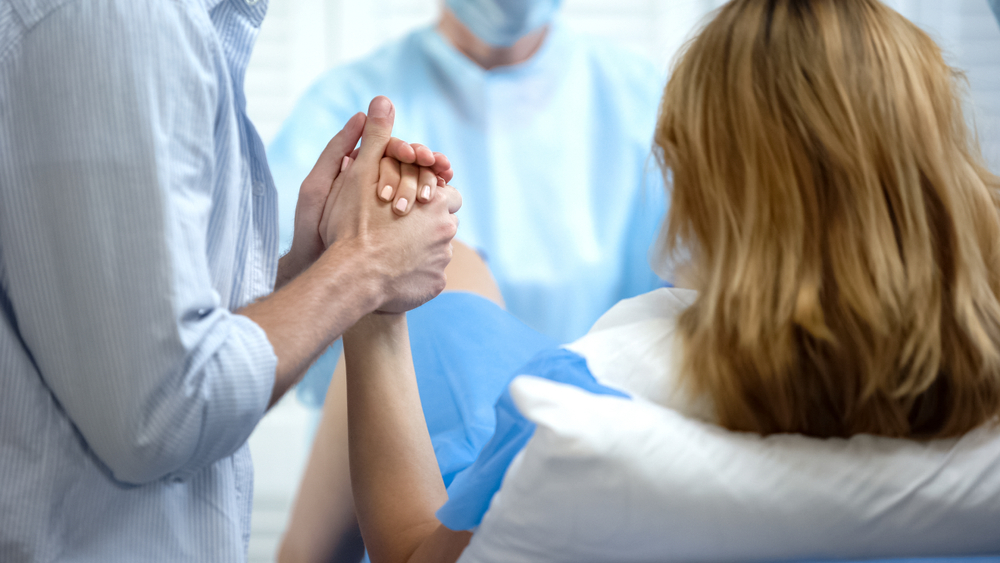 Any one of these failures on the part of your medical team can cause your child to suffer serious birth injuries, which may include:
Hypoxia (lack of oxygen to the brain), which can result in cerebral palsy, organ damage, and brain damage
Erb's palsy, which impacts movement in the child's shoulder and arm
Brachial plexus
Facial paralysis
Neurological problems and brain damage
Strokes and seizures, often caused by improper use of forceps or a vacuum
Spinal cord damage and, in some cases, paralysis
Dedicated Birth Injury Lawyers Fight to Help Clients Establish the Cause of Birth Injuries in Greensburg, PA Cases
At Baldwin Matzus, LLC, our dedicated medical malpractice lawyers will work tirelessly to establish the cause of your child's birth injury so that we can advocate for the maximum amount of compensation available in your case. Depending upon the cause of the birth injury, the following parties may be held responsible:
The OB-GYN who treated the mother during pregnancy
The OB-GYN and doctors involved in the labor and delivery
Nurses
Anesthesiologists involved in a C-section
The hospital or medical facility itself
Our experienced Philadelphia birth injury lawyers will investigate to establish the duty of care between the responsible party and the mother (for example, by showing that a doctor-patient relationship existed) and that the medical professional responsible for the birth injury breached that duty of care by failing to act as any reasonably prudent person would under the circumstances. We will then work to show that the breach was the cause of the birth injury.
Once we have established the applicable duty, breach, and causation elements, we will fight to get the maximum amount of compensation possible in your case by demonstrating the harm that the birth injury has caused, including compensation for:
Your child's ongoing medical and rehabilitative expenses related to the birth injury, including the cost of any in-home modifications necessary to accommodate the injury
Therapy expenses, including for emotional counseling, speech therapy, and physical therapy
The cost of ongoing care for your child
Your child's lost future earning capacity
Pain and suffering
Loss of enjoyment of life
Call Today for a Free Consultation 
In many cases where a child suffers a birth injury, the parents may not immediately understand the cause of that injury. Our dedicated medical malpractice lawyers are here to help you identify the cause of your child's birth injury and fight for your right to fair compensation. We provide all prospective clients with a free initial consultation, so call or contact us online today to discuss options in your case.
Frequently Asked Questions About Common Causes of Birth Injuries
How can a lawyer help me determine the cause of a birth injury?
Determining the cause of a birth injury is key to establishing liability, but is often not a simple task. Our lawyers will conduct a full investigation to determine the root cause of the birth injury by consulting with medical experts and specialists, reviewing all medical records and even interviewing eyewitnesses—such as nurses and other employees of the medical facilities where you received treatment. In some cases, the birth injury may be caused by an isolated failure, while in others, a systemic pattern of neglect resulting in birth injuries may emerge.
Once you determine the cause of the birth injury, how can you establish the amount of compensation to which I should be entitled?
Establishing the level of compensation available in a birth injury case can be complicated by many factors, which means that we work with a variety of experts to develop a figure that will cover the costs of your child's needs. This may mean we will work with medical experts, financial experts, therapeutic specialists, and even counselors to determine what your child is likely to need at various stages throughout his or her life as a result of the injury.