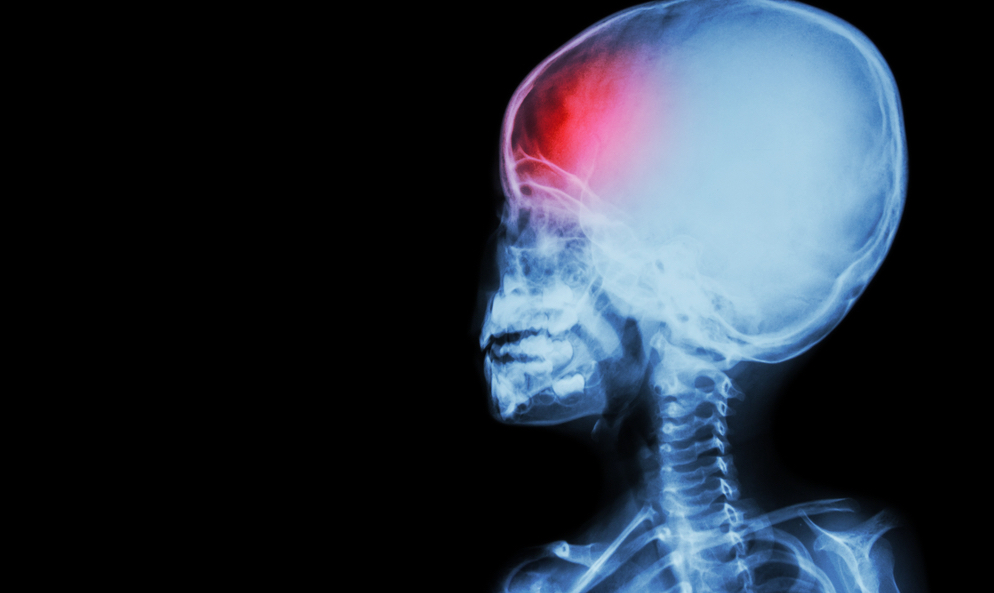 Trusted Pediatric Traumatic Brain Injury Lawsuit Attorney in Philadelphia, PA Fights to Get Fair Compensation for Victims of Baby Brain Injuries Due to Medical Negligence in Allegheny County, Philadelphia County, and Across Pennsylvania
Brain injuries can create challenges that impact every aspect of your life—even as an adult.  Baby brain injuries have the potential to make the lives of the baby, parents, and family more difficult from the basic developmental stages through childhood, adolescence, and even into adulthood.  During labor and delivery, your doctors and medical team have a duty to exercise all caution to prevent damage to the infant's brain. Our compassionate lawyers at Baldwin Matzus, LLC have been fighting to protect the injured in Philadelphia and throughout Western Pennsylvania for over 20 years.  A Philadelphia baby brain injury lawyer can help you understand your right to compensation for medical bills, specialists, therapists, and more.
The birth process should not result in injury to your infant.  If your child suffered a brain injury during or after delivery, call the experienced medical malpractice lawyers at Baldwin Matzus, LLC for a free case review today. 
Causes of Baby Brain Injury During or After Birth
Baby brain injuries are most commonly caused by a lack of oxygen to the baby's brain.  These types of baby brain injuries are generally called hypoxic-ischemic encephalopathy, or HIE.  Doctors and nurses are trained to carefully monitor the mother and fetus during pregnancy and during the entire labor and delivery process to prevent these potentially devastating injuries.  
When the baby is not receiving sufficient oxygen, baby monitors should alert the doctor to the fetal distress—and reasonably competent doctors should know how to respond.
In general, baby brain damage during or after delivery can occur because of:
Improper use of forceps during delivery
Improper use of a vacuum extractor during delivery
Failure to perform a C-section in a timely manner when necessary
Failure to properly monitor the mother and fetus in order to timely detect fetal distress, umbilical cord entrapment or entanglement
Placental abruption
Failure to recognize or respond properly to hypoxia, which can prevent sufficient oxygen from reaching the baby's brain during delivery
Improper use of the drug Pitocin, which can result in hyperstimulation of the uterus
Failure to recognize and/or properly treat an infection in the mother or fetus
Baby brain injuries sustained during or after delivery can result in a number of serious conditions that could impact the baby's entire life.  Cerebral palsy is one of the most common brain injuries that occur during birth.  A child with cerebral palsy may require ongoing therapy.  
Over the years, the cost of physical, speech, and even occupational therapy can be extremely high.  Other baby brain injuries can lead to seizure disorders or other types of motor skill damage.
Understanding Your Legal Right to Fair Compensation for Baby Brain Injuries Linked to Medical Malpractice
Unfortunately, most baby brain injuries result from recognized complications.  Doctors, nurses, and other medical professionals who specialize in obstetrics and prenatal care should be well-trained to respond to those complications to prevent serious injury to your child.  
Establishing your right to fair compensation requires proving that the healthcare professional failed to act in the way that a reasonably trained doctor or nurse would have under the circumstances. 
At Baldwin Matzus, LLC, a Philadelphia baby brain injury lawyer will thoroughly investigate and review your medical records and work closely with you throughout the entire process.  We also consult with medical experts in the field whose testimony can help us prove the basic elements of a medical malpractice claim, which include:
The doctor, nurse or other healthcare professional owed you a duty of care
The person breached that duty of care by failing to provide care in accordance with generally accepted standards developed within the medical profession
The healthcare provider's mistake caused your baby's brain injury
Not every injury that happens during labor and delivery is caused by malpractice.  In fact, most doctors and nurses take great provide in providing the highest possible quality care to their patients.  However, when the healthcare provider makes an unreasonable mistake or misses something that a trained doctor should never miss, you should not have to suffer for their mistake.
Schedule a Free Case Review with a Leading Philadelphia Baby Brain Injury Lawyer Today
Medical malpractice cases are often highly complex.  If your baby suffered a brain injury during or after birth, it's important to find a lawyer who understands both the medical and legal aspects of your claim.  At Baldwin Matzus, LLC, our lawyers provide unparalleled legal support for parents dealing with the difficulties of a baby brain injury.  We understand the law and work with respected experts in the field to prove your claim.
To learn more about how we can help you get the fair compensation you need if your baby suffered a brain injury, call or contact us online for a free case review.
Frequently Asked Questions About Baby Brain Injury Lawsuits
FAQ: How much compensation can I recover in a baby brain injury lawsuit?
The answer depends upon the severity of your baby's injury and the severity of the mistake that caused the injury. A fair compensation award should account for:

– All current and future medical expenses related to treating the brain injury
– The ongoing cost of physical, occupational, speech and other types of therapy made necessary by the brain injury
– Compensation for your child's diminished future earning potential
– The anticipated cost of long-term care needs in the future
– Pain and suffering
– Emotional distress
FAQ: What are punitive damages? Can I get punitive damages if my baby suffered a brain injury at birth?
In some cases, you might be entitled to receive punitive damages. Punitive damages are not intended to compensate you for a loss, but rather to punish the negligent doctor or healthcare provider. Punitive damages are only available in especially shocking situations—for example, if the doctor tried to cover up the mistake, preventing swift treatment, punitive damages may be appropriate (and are capped at 3 times the amount of compensatory damages you receive).
FAQ: How long do I have to sue?
The medical malpractice statute of limitations in Pennsylvania is 2 years from the date you knew about the injury or reasonably should have known. In cases involving children, this limitation period is extended so that the child has a much longer period in which to sue. In most baby brain injury cases, you will need the compensation to cover the costs of treatment throughout your child's life—in other words, you will want to bring the lawsuit on your child's behalf, rather than waiting until your child reaches adulthood. Our lawyers can discuss the various options in your free consultation.