Compassionate Spinal Injury Attorney in Philadelphia, PA Assists Clients with Obtaining the Financial Resources They Need for Medical Treatment and Long-Term Care After Suffering a Devastating Spinal Cord Injury in Allegheny County, Philadelphia County, and Across Pennsylvania
A spinal cord injury can be one of the most serious kinds of injuries that you can suffer in an accident. These injuries usually result in some degree of permanent paralysis that can require a lifetime of medical care and impact your ability to work, participate in activities, or lead an independent life. If you sustained a spinal cord injury in an accident that wasn't your fault, turn to a Philadelphia spinal cord injury lawyer for help in demanding compensation and justice from those responsible for your injury. Reach out to Baldwin Matzus, LLC for a free initial consultation to learn more about what our firm can do to assist you throughout your recovery from a devastating spinal injury. Let us show you how we will work to earn the trust you place in us by retaining our firm to pursue maximum compensation for you. 
Accidents and Incidents That Can Cause Spinal Cord Injuries
At Baldwin Matzus, LLC, our Philadelphia spinal cord injury lawyer can help you secure the financial resources you need for your recovery and care after you sustained a spinal injury due to an accident or incident such as:
Medical malpractice, including physician malpractice, hospital negligence, or surgical errors
Birth injuries, including those caused by forceps or failure to respond to fetal distress
Car accidents
Truck accidents and tractor-trailer accidents
Commercial vehicle accidents
Motorcycle accidents
Pedestrian accidents
Premises liability accidents
Product liability accidents
Nursing home abuse or neglect
Construction site accidents
Workplace accidents
Long-Term Complications of Spinal Cord Injury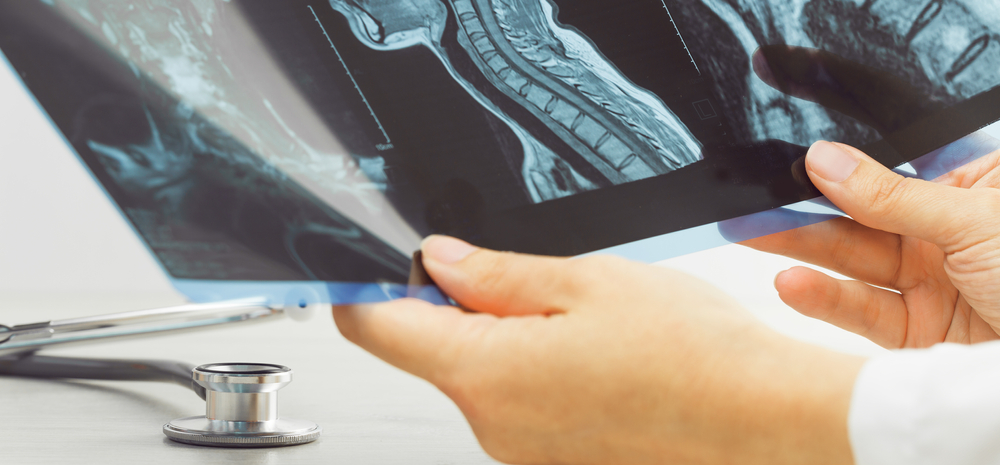 According to the Mayo Clinic, a spinal cord injury can lead to a wide range of changes to bodily functions, depending on the type and severity of injury. Rehabilitation provided for a spinal cord injury is intended to help injury victims regain lost function and develop adaptations to resume an independent, quality life. Examples of the physical complications that can result from a spinal cord injury include:
Changes to bladder and bowel control, which can increase the risk of infection and GI conditions
Increased risk of pressure ulcers caused by lack of pain sensation and difficulty moving or changing positions to avoid sores developing
Cardiovascular issues, including low blood pressure, swelling in the limbs, life-threatening rises in blood pressure, and development of blood clots
Respiratory issues, including difficulty breathing and increased risk of lung infections due to problems with coughing and clearing the lungs
Loss of bone density and increased risk of fractures
Loss of muscle tone and strength, or onset of spasticity
Increased risk of obesity and resulting cardiovascular disease or diabetes due to a more sedentary lifestyle
Chronic nerve pain, or pain caused by overuse of certain muscle groups
Changes to sexual health and fertility
What Compensation Can You Recover in a Spinal Cord Injury Claim?
A spinal injury attorney in Philadelphia, PA from Baldwin Matzus, LLC will diligently pursue maximum compensation for your ongoing and future anticipated expenses and losses from your spinal cord injury. Our firm will fight to secure a financial award that includes recovery for:
Costs of medical treatment and rehabilitation/therapy needed to resume as independent a life as possible
Costs of long-term care, such as home health care services or home maintenance services, as well as renovation costs to install disability accommodations
Loss of wages or income if you take time off work during your recovery from your injuries, or loss of earning potential if you cannot return to you job due to disabilities
Physical pain and emotional distress
Reduced enjoyment and quality of life because of difficulties with participating in activities you previously enjoyed
Let a Philadelphia Spinal Cord Injury Lawyer from Baldwin Matzus, LLC Fight for Accountability and Justice for You
After suffering a spinal cord injury in an accident, you need nothing less than full financial compensation for the expenses and losses that you have incurred now and into the future. With a spinal injury attorney in Philadelphia, PA from Baldwin Matzus, LLC in your corner, you can trust that our firm will hold those at fault for your injury accountable by:
Investigating the accident or incident that caused your injury to identify the party or parties who can be held liable to compensate you
Bringing in nationally renowned accident reconstruction, engineering, or medical experts when needed to provide persuasive opinion testimony to strengthen your case
Collecting documentation of your expenses and losses to ensure we pursue the maximum financial recovery you need
Filing claims and demands for compensation with the at-fault parties or their insurers to pursue a fair and full settlement of your claim if possible
Fighting on your behalf in court or at trial when litigation becomes necessary to obtain the results you deserve
Contact Our Firm Today for a Free Consultation to Learn More about What to Expect in Your Claim from a Spinal Injury Attorney in Philadelphia, PA
You should not have to bear the financial burdens of a spinal cord injury that you suffered due to the negligence of others. Contact Baldwin Matzus, LLC today for a free, no-obligation case evaluation to discuss your legal options for compensation with a knowledgeable Philadelphia spinal cord injury lawyer from our firm. 
Frequently Asked Questions about Spinal Cord Injuries
How long do I have to file a spinal cord injury lawsuit?
If you sustained a spinal cord injury in an accident or an incident caused by someone else's negligence or recklessness, you normally have two years from the date of your injury to file a lawsuit against the party or parties responsible for causing your spinal cord injury. If you wait too long to file suit, you risk filing an untimely claim that may end up being permanently dismissed out of court and losing your rights to recover the compensation you need for your treatment and care.
Will my claim be affected if I was partially responsible for the accident that led to my spinal cord injury?
If you are deemed to have been partially at fault for the accident or incident that resulted in your spinal cord injury, you can still pursue a claim for compensation against the other at-fault party or parties so long as you were equally or less at fault than they were. But the total compensation that you would be entitled to for all your losses and expenses may be reduced in proportion to your share of fault for your injury. Therefore, if you are found 25 percent responsible for causing your injury, you can only recover 75 percent of your losses.