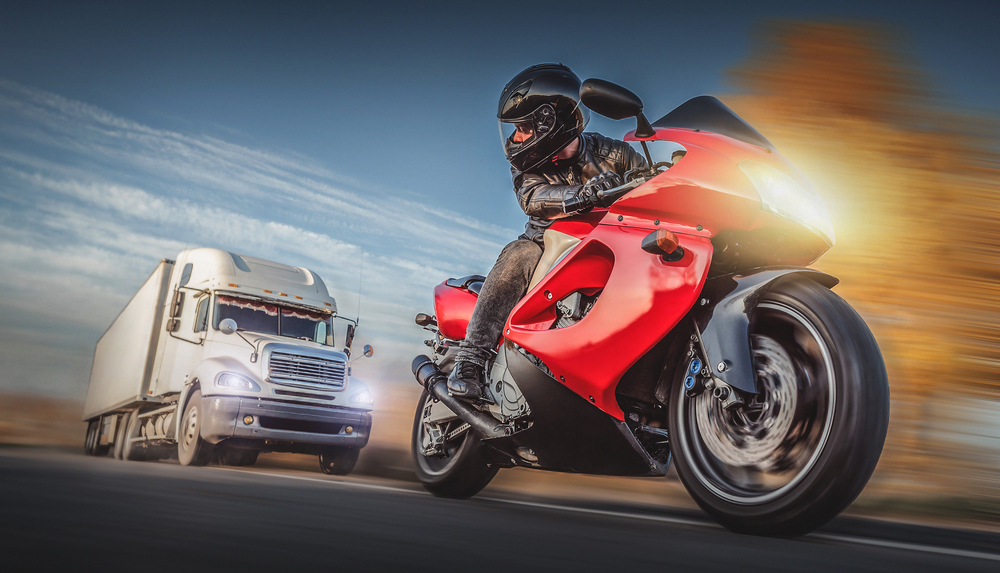 Compassionate Biker Injury Attorney in Philadelphia, PA Fight to Get Clients Maximum Compensation After Motorcycle Crashes in Allegheny County, Philadelphia County, and Across Pennsylvania
Since motorcycle riders are unprotected in the event of a crash, they often suffer far more serious injuries than vehicle occupants do in other kinds of accidents. According to PennDOT, in one recent year there were a total of 217 motorcyclist fatalities and 3,227 motorcyclist injuries in Pennsylvania, representing about 19 percent of total motor vehicle fatalities and about five percent of all total motor vehicle accident injuries. If you have been involved in a motorcycle wreck, turn to a Philadelphia motorcycle accident lawyer from Baldwin Matzus, LLC pursue justice on your behalf. We work tirelessly to earn the trust that you place in us to obtain the best possible results in your claim. Our dedication to providing excellent client service and legal representation is reflected in the referrals our past clients make to our firm. 
Let our firm fight to ensure you receive full compensation for your medical expenses and other losses. Contact us for a free initial claim review to speak with a Philadelphia motorcycle accident lawyer from our firm about your legal rights to financial recovery. 
Common Causes of Motorcycle Accidents in Philadelphia
Many motorcycle accidents are caused by careless or reckless drivers who fail to safely share the road. Some of the more frequent causes of motorcycle crashes include:
Speeding
Reckless driving, including excessive speeding or weaving through and around traffic
Tailgating
Failing to fully move over to the adjacent lane when passing a motorcycle
Running red lights and stop signs
Failing to yield the right of way
Drowsy/fatigued driving
Distracted driving
Drunk or drugged driving
Failing to signal or check mirrors when turning, changing lanes or backing up
Dooring, or opening the door of a street-parked vehicle in front of an oncoming motorcycle
Inadequate car maintenance
Defective auto parts
Poor road conditions such as untreated black ice and potholes
Adverse weather
Low lighting and visibility
Proving Fault in a Motorcycle Accident Case
At Baldwin Matzus, LLC, we understand that motorcycle accident victims often have a difficult time recovering full compensation for their injuries when at-fault drivers and insurance companies try to shift blame for the crash onto the injured rider. A biker injury attorney in Philadelphia, PA from our firm will work tirelessly to build a strong, persuasive case to show the other party's fault for the accident by using evidence such as:
Police accident reports
Traffic citation and arrest records
Accident scene photos and videos
Eyewitness statements
Footage from surveillance cameras, traffic cameras, or helmet cam/dashcams
Logs from vehicle computers
Drivers' cell phone records
Medical records from the treatment of your injuries
Reports drafted by accident reconstruction experts
Compensation Available for Losses Sustained in a Motorcycle Wreck
A motorcycle accident claim can allow you to secure compensation for expenses and personal harm that you have suffered due to your injuries from the crash. Our firm will fight to make sure you obtain maximum financial recovery for:
Medical and rehabilitation costs
Home health and other long-term care expenses
Past, ongoing, and future losses of income or job benefits
Repair costs to fix your motorcycle, or reimbursement for your bike's value if it was totaled in the accident
Pain and physical anguish
Emotional trauma and distress
Loss of enjoyment and quality of life. 
How a Philadelphia Motorcycle Accident Lawyer Can Help Guide You through the Steps of a Legal Claim
Don't leave compensation on the table by not having an aggressive, experienced bike injury attorney in Philadelphia, PA from Baldwin Matzus, LLC on your side. We know how hard injured motorcycle riders have to fight to get the financial recovery they deserve from the insurance companies. Let our firm go to work to demand the results you need in your case by:
Thoroughly investigating the bike crash to recover all available evidence to ensure we can effectively advocate for you if the insurance companies try to shift liability for the accident onto you
Working with leading accident reconstruction, medical, vocational, and financial experts to help us build a strong case on your behalf
Documenting your injuries and losses to know the compensation we need to pursue in your case
Identifying applicable insurance coverages and filing claims to try to secure fair and full settlements for you
Pursuing litigation in court and at trial if needed to fight the outcome you deserve
Contact Baldwin Matzus, LLC for a Free Consultation to Speak with a Biker Injury Attorney in Philadelphia, PA about the Details of Your Case
If you were hit by a negligent driver while on your motorcycle, turn to a Philadelphia motorcycle accident lawyer from Baldwin Matzus, LLC to demand accountability and justice for you. Contact us today for a free, no-obligation consultation to talk with us about how we can assist you through the claims process to get you the financial compensation you deserve. 
Frequently Asked Questions about Motorcycle Accidents in Philadelphia
Can I still file a claim for compensation if I was partially responsible for the accident?
Even if you were partly at fault for the motorcycle accident you were injured in, you can still pursue a claim for compensation so long as you were equally or less at fault for the accident than the party or parties you are bringing your claim against. However, the compensation you would be entitled to for your losses can be reduced in proportion to your percentage of fault for the accident.
What is the statute of limitation on motorcycle accident lawsuits?
In Philadelphia, a motorcycle accident lawsuit typically must be filed within two years of the date of the crash. If you file suit after the limitations period on your claim has expired, you run the risk that your case will be dismissed by the court for being untimely filed, which means you will have lost your right to recover compensation from the at-fault driver or other liable party.
What do I do if I was hit by an uninsured driver or a driver with only minimal insurance coverage?
If you incurred substantial losses after being hit on your motorcycle by a driver that doesn't have the required liability insurance or their insurance coverage isn't enough to fully compensate you, you may be entitled to turn to your own motorcycle insurance policy if you have purchased uninsured/underinsured motorist coverage with your policy. You may also have the option of pursuing a legal claim directly against the at-fault driver to recover from their personal assets.