Talented Neurology Malpractice Attorney in Philadelphia, PA Represents Clients Harmed by Neurologist Malpractice in Allegheny County, Philadelphia County, and Across Pennsylvania
Neurologists are doctors who specialize in treating conditions impacting the brain, spinal cord, and central nervous system.  When a neurologist makes a mistake in treating these critical bodily systems, the results can be catastrophic.  Victims of neurologist malpractice can be permanently disabled, or might find themselves facing years of physical therapy and time away from work.  A neurologist's malpractice can impact every facet of your life, and you need the best available Philadelphia neurologist negligence lawyer to protect your rights.
At Baldwin Matzus, LLC, we put the full weight of our many years of experience to work in every case we take on.  We will work closely with you and your family so that we can understand your goals and your needs—both financial and in terms of your physical and emotional recovery.  Every case is different, and we pride ourselves on creating an individualized strategy for every client.  We avoid the cookie-cutter strategies other firms might use to dispose of cases quickly.
Recovering compensation is critical, yes—at Baldwin Matzus, LLC, our clients are equally important.  We take the time to learn about your situation so that we can design a strategy best suited to accomplish your goals, whether you want to hold the negligent neurologist publicly accountable or recover the most compensation as quickly as possible (or both).
Schedule a free case review with an experienced Philadelphia neurologist negligence lawyer to learn more about our practice and discuss options for your specific case.
Conditions that Require a Neurologist's Treatment
Neurologists are generally not surgeons.  Rather, they are charged with treating and evaluating a wide variety of disorders and conditions—including those sustained in a car accident, sports accident or other trauma.  
Your family doctor might refer you to a neurologist if it is suspected that you suffer from, or have suffered, any of the following:
A stroke
Brain injuries
Head trauma
Spinal cord injuries
Paralysis
Herniated discs
A seizure disorder, such as epilepsy
A brain tumor
Multiple sclerosis
Parkinson's disease
Alzheimer's disease
Dementia
Lou Gehrig's disease
An infection that impacts the spinal cord or nervous system
A mistake in treating any one of these conditions can result in long-term physical, emotional, and other cognitive impairment.  You could experience personality changes, memory loss, paralysis, and even death.  Other victims of neurologist malpractice may experience lifelong pain that may not even be relieved by addictive painkillers.  If your neurologist was careless or reckless in your care, you deserve financial compensation for the mistake and the harm you have suffered.
At Baldwin Matzus, LLC, our medical malpractice lawyers are passionate about holding negligent doctors accountable for their mistakes.  One of the only ways to ensure competent medical care is to make negligent doctors pay financially when their carelessness harms patients.  Call us today to discuss your case in more detail so that we can get to work establishing your right to compensation.
Examples of Neurologist Malpractice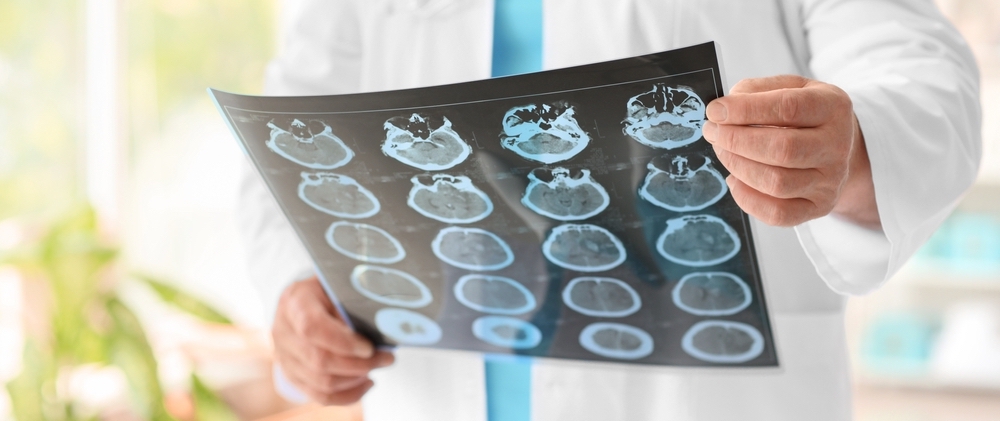 Neurologist malpractice is a subset of medical malpractice law.  Like other doctors, neurologists in Pennsylvania can only be held financially responsible for their mistakes if the mistake amounts to malpractice. 
Like other doctors, a neurologist can never promise a positive outcome in every case.  The courts and legislature require a strong showing of medical negligence before injured patients are given the right to financial compensation.  
The standard for establishing medical malpractice in Pennsylvania requires establishing:
The neurologist owed you a duty of care
The relevant standard of care, which is what a reasonably trained, competent neurologist would have done when faced with circumstances similar to yours
A breach of the standard of care (in other words, the neurologist's mistake)
Causation, meaning that the neurologist's mistake directly caused you to suffer some type of harm
Harm, whether in the form of a worsened condition, the need for additional care, permanent disability or even death
Specific examples of mistakes a neurologist might make in an actionable neurologist malpractice case include:
Misdiagnosing a neurological condition
Failing to diagnose a neurological condition based on your symptoms
Failure to refer you to another specialist, such as a surgeon
Performing a procedure incorrectly
Performing the wrong neurological procedure based on your condition
Failure to monitor the patient before, during and after a procedure or treatment
Delayed diagnosis
Failing to take a complete patient and family history
Medication errors, such as prescribing the wrong medication, the wrong dosage or the wrong means of administering the medication
Failure to treat complications caused by a treatment protocol
Failure to warn about risks
Failure to obtain an informed consent or provide the patient with instructions for post-treatment care
Failure to follow up
Most patients who require a neurologist's treatment have no choice but to put their trust in that doctor's abilities.  Neurologist malpractice is a violation of that trust that can give you the right to fair financial compensation for all of the unnecessary pain that the doctor's mistake has caused.
Contact a Trusted Philadelphia Neurologist Negligence Lawyer at Baldwin Matzus, LLC for a Free Consultation Today
If you suspect you have been harmed by a neurologist's actions or omissions, speak with a Philadelphia neurologist negligence lawyer as soon as possible.  The sooner we begin investigating your case, the stronger the evidence might be. We can even help put you in touch with a respected neurologist who can make sure you get the treatment you need to prevent future harm.  
You can schedule a free consultation by calling our office or using our online contact form.
Frequently Asked Questions About Neurologist Malpractice in Philadelphia, PA
I saw a neurologist for treatment, and I feel worse. How do I know if the neurologist committed malpractice? Should I see another doctor?
Neurological disorders can cause a variety of symptoms.  If you suffer any of the following symptoms after seeing your neurologist, you should schedule a follow-up or get a second opinion about your neurologist's course of treatment:
 
1. Dizziness
2. Headaches
3. Vomiting or nausea
4. Memory loss
5. Personality changes
6. Lack of appetite
7. Fatigue
8. Tingling sensations in the limbs
9. Loss of motor coordination
 
In general, if you're feeling worse, it is important that you get medical treatment.  You might not know if your neurologist committed malpractice for some time, but our lawyers can help you evaluate your treatment and your doctor's actions. 
I have suffered from medical conditions in the past and was treated by a neurologist. Can the neurologist be held responsible if my health was not perfect prior to treatment?
Yes.  You see a doctor because you have, or suspect you have a medical condition or injury.  It is the doctor's job to provide competent treatment—and that means considering your full medical history when recommending a treatment plan.  Your past medical history does not bar you from pursuing your right to compensation if your neurologist committed malpractice.