Car Crash Spinal Cord Damage Lawsuit Attorney Helps Clients Get Compensation for Spinal Cord Injuries Sustained in Motor Vehicle Accidents in Allegheny County, Philadelphia County, and Across Pennsylvania
Spinal cord injuries are among the most severe types of injuries a person can suffer in a motor vehicle accident. Depending on the severity of the spinal cord injury suffered, the car accident could have life-changing consequences for the victim. The spinal cord is perhaps best understood as the communication pathway for neural signals being sent back and forth between the brain (your central nervous system) and the rest of your body (your peripheral nervous system). When damage occurs to the spinal cord, it can affect your motor system, your sensations, and more. Significant damage to your spinal cord can even paralyze you. High-impact motor vehicle accidents can lead to spinal cord injuries that devastate the lives of the injured. If you have been hurt in a motor vehicle accident in Pennsylvania, contact an experienced Philadelphia auto accident spinal cord injury attorney at Baldwin Matzus, LLC today. Our Pittsburgh and Philadelphia injury attorneys have decades of experience litigating personal injury and medical malpractice claims, including those involving spinal cord injuries.
Common Acts of Negligence in the Motor Vehicle Context
The negligent acts that give rise to motor vehicle accidents fall along a broad spectrum, ranging from driver negligence and property owner negligence to manufacturer negligence and more.
Among drivers, common forms of negligence include:
Unlicensed driving
Intoxicated driving
Distracted driving
Aggressive driving
Inadequate inspection and maintenance
Excessive fatigue
And more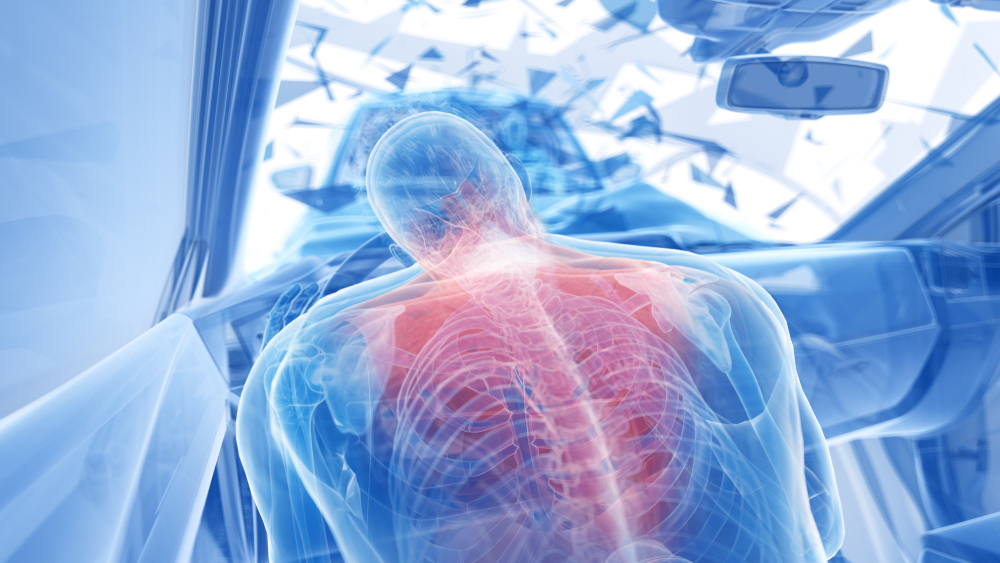 Among property owners (i.e., the city or local municipality in a public crosswalk accident case), common forms of negligence include:
Poor roadway visibility
Inadequate signage
Failure to install proper traffic signals
Lack of speed control measures
And more
Among vehicle manufacturers, common forms of negligence include:
Manufacturing defects
Design defects
Failure to warn users of inherent injury risks
Failure to properly instruct on safe product use
Breach of warranty
And more
Depending on the circumstances of your motor vehicle accident, you may be entitled to pursue a personal injury claim against multiple defendants, each of whom contributed to your injuries uniquely.
Damages in a Philadelphia, PA Spinal Cord Injury Case
The potential damages available in a motor vehicle accident lawsuit involving a spinal cord injury are no different than those available in any other motor vehicle accident lawsuit. However, due to the severity of most spinal cord injuries, the damages are likely to be more extensive and higher overall.
Potential compensatory damages include:
Medical expenses (past and future)
Pain and suffering
Emotional distress
Wage loss
Loss of future earning capacity
Property damage
Quality of life deterioration
And more
Contact Baldwin Matzus, LLC Today for a Free Consultation About Spinal Cord Injuries Sustained in a Philadelphia Car Accident
Spinal cord injuries (whether the injury is caused in the medical treatment context or in the motor vehicle accident context) are extremely serious. Of course, such claims can be difficult to litigate. Generally speaking, it's not enough for the plaintiff to "win" the case and obtain compensation for their injuries — the compensation must be sufficient to cover the plaintiff's actual losses, which tend to be significant.
Convincingly presenting evidence of spinal cord injury (and resultant damages) demands the combined expertise of medical professionals and experienced personal injury attorneys. Here at Baldwin Matzus, LLC, our firm has decades of experience litigating spinal cord injury cases. We also have medical experts on staff to ensure that the extent and nature of your injuries are fully understood before litigation proceeds.
For a free consultation with an experienced Philadelphia auto accident spinal cord injury attorney, call or fill out the firm's online contact form. We look forward to helping you move forward with your claims.