Knowledgeable Accident Attorneys Assist Clients With Obtaining Maximum Compensation for Their Injuries in Allegheny County, Philadelphia County, and Across Pennsylvania
Have you been hurt in an accident in Philadelphia that was caused by somebody else's carelessness or recklessness? If you have been injured due to the negligence of others, you deserve to hold them accountable to compensate you for the harm you have suffered. Let a Philadelphia personal injury lawyer at Baldwin Matzus, LLC help you seek justice from those at fault for your injuries.
No matter how big or small your case may be, experience matters in getting a favorable result. Don't leave the outcome of your case to chance by hiring just any attorney. Because our firm focuses on representing injury victims, we have developed a wide array of skills, legal knowledge, and resources that allow us to tackle even the most complex personal injury cases. We live up to the trust you put in us by giving our maximum effort in every interaction. Our dedication to results is reflected by the fact that many of our clients refer their friends and family to us when they need help after an accident. 
After you have been injured in an accident due to someone else's negligence, turn to a Philadelphia personal injury lawyer from Baldwin Matzus, LLC for help with pursuing financial recovery for your expenses and losses. Reach out to our firm for a free initial case review to talk with us about your legal options. 
Types of Personal Injury Claims That Baldwin Matzus, LLC Handles
Let an accident attorney in Philadelphia, PA from our legal team help guide you to recovery after you have suffered an injury due to:
Medical malpractice, including hospital negligence, anesthesia errors, medication errors, surgical errors, hospital-acquired infections, and physician malpractice
Birth injury, including birth defects, cerebral palsy, Erb's palsy, forceps injuries, brain injuries, placenta previa, and birth injuries to mothers
Delayed diagnosis of cancer
Failure to diagnose illnesses, including brain injuries, heart attack/stroke, pulmonary embolism, or infections
Failure to perform medical treatment, including failure to conduct laboratory testing, biopsies, or MRIs/CT scans
Nursing home abuse and neglect
Motor vehicle accidents, including car accidents, truck accidents, tractor-trailer accidents, commercial vehicle accidents, motorcycle accidents, and pedestrian accidents
Premises liability accidents
Construction accidents, including scaffolding accidents, roof/ladder accidents, electrocution accidents, crane accidents, and chemical exposure
Workplace injuries and industrial accidents
Catastrophic injuries, including brain injuries and spinal cord injuries
Wrongful death
Financial Recovery in Personal Injury Cases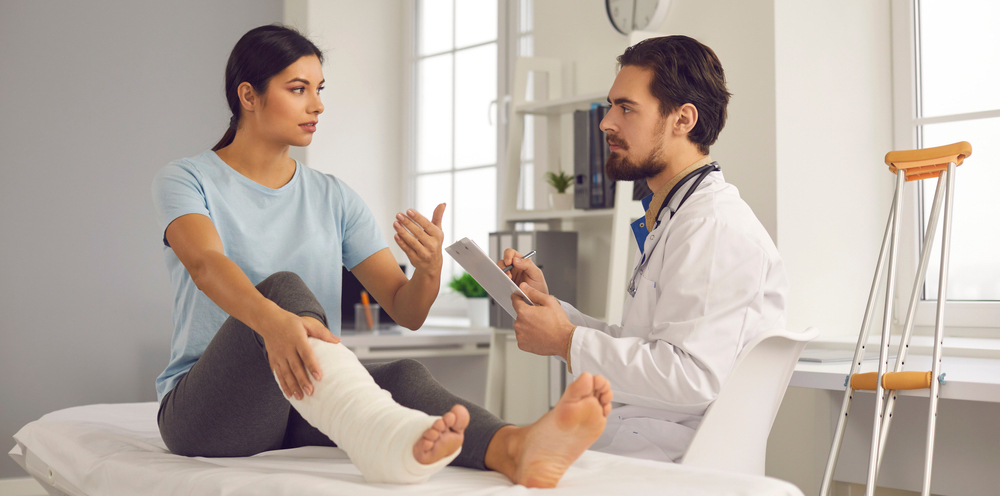 Let an accident attorney in Philadelphia, PA from our firm help you obtain compensation for expenses and losses that you incurred due to an accident that was caused by someone else's negligence, including for:
Costs of medical treatment and rehabilitation, including hospital care, surgeries, prescriptions, doctor's appointments, and physical/occupational therapy
Long-term care expenses for permanent disabilities you might suffer, including costs of home renovations, home health services, or assisted living care
Loss of income if you miss work or need to work in a modified duty capacity while you recover from your injuries
Loss of earning ability and employment benefits if you cannot return to the workforce
Pain and suffering
Lost enjoyment and quality of life because of disabilities or visible scarring and disfigurement caused by your injuries
How a Philadelphia Personal Injury Lawyer from Baldwin Matzus, LLC Helps Clients Seek Accountability and Justice in Their Cases
While you might consider trying to resolve your personal injury case with the insurance companies by yourself, working with an accident attorney in Philadelphia, PA from Baldwin Matzus, LLC can help relieve the stress and uncertainty over trying to recover the full compensation you deserve for your injuries. As you stay focused on your treatment and rehabilitation, let our firm advocate for your rights to financial recovery by:
Using our decades of collective experience to fully investigate the accident or incident that caused your injuries, recovering evidence we can use to build your case
Working with industry-leading experts in fields such as accident reconstruction, engineering, medicine, and finance to provide persuasive opinion testimony to bolster your claim
Calculating the full compensation you need for your past, ongoing, and future expenses and losses
Identifying liable parties and applicable insurance coverage
Filing your claims to begin aggressively pursuing maximum financial recovery for you through a settlement if possible
Going to trial in your case when necessary to fight for the best possible outcome in your personal injury claim
Contact Our Firm for a Free Case Evaluation to Discuss Next Steps with an Accident Attorney in Philadelphia, PA
Do not wait to get started on a legal case that can help you recover the compensation you need for your medical bills, lost income, and pain and suffering. Contact Baldwin Matzus, LLC today for a free, no-obligation consultation to learn more about how a Philadelphia personal injury lawyer can assist you with your case. 
Frequently Asked Questions about Personal Injury Claims in Philadelphia
What is the statute of limitations for personal injury claims in Philadelphia?
In most cases, you have two years from the date that you were injured in an accident to file a lawsuit against the party or parties responsible for causing the accident and your injuries. However, for minors who are injured in an accident, the statute of limitations does not begin to run until they turn 18 years old. Furthermore, in certain circumstances, you may have more time to file your suit. An experienced accident attorney in Philadelphia, PA from Baldwin Matzus, LLC can review the details of your case and advise you when a lawsuit will need to be filed to continue pursuing your claim for compensation.
Can I pursue a personal injury claim if I was partially responsible for the accident that led to my injuries?
Potentially yes. Under Pennsylvania law, an injured accident victim is not precluded from pursuing a claim for compensation for injuries they were partially at fault for, so long as the injured victim has an equal or lesser share of fault than the party or parties they are seeking financial recovery from. However, if you were partly at fault for an accident that you were injured by, your financial recovery may be reduced in proportion to your share of fault for the accident. As an example, if you incurred $10,000 in losses from an accident that you were 30 percent at fault for, your total recovery may be reduced by $3,000 to reflect your share of responsibility for the accident.