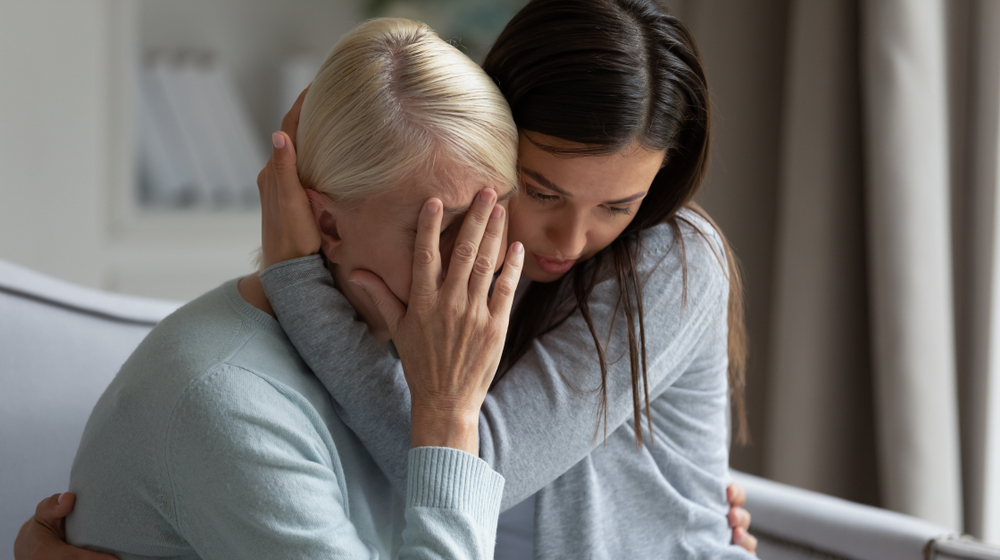 Client-Focused Accidental Death Attorney in Philadelphia, PA Provides a Caring, Personal Approach as Families Recover from a Loved One's Passing in Allegheny County, Philadelphia County, and Across Pennsylvania
While the pain of losing a loved one is substantial on its own, your grief may be compounded by anger or helplessness if your loved one's death was caused by the wrongful acts of another party. A Philadelphia wrongful death lawyer with Baldwin Matzus, LLC can help make a meaningful difference in your and your family's lives by fighting to obtain justice for your loved one's passing.
For over 20 years, our firm has advocated for the rights and interests of families across Philadelphia and throughout Pennsylvania. We understand that choosing a lawyer to represent your family is one of the most important decisions you can make. Our legal team strives to live up to the trust you put in us by using our extensive experience, skills, and resources to pursue the best possible outcome in your case. 
After you and your family have lost a loved one because of someone else's wrongful acts, turn to Baldwin Matzus, LLC for help with securing justice. Reach out to our firm for a free initial claim review to discuss your family's legal rights to demand accountability and compensation from those at fault for your loved one's death. 
Accidents That Can Give Rise to a Wrongful Death Claim
Wrongful death claims are often filed after many of the same types of accidents and incidents that lead to personal injury cases. At Baldwin Matzus, LLC, we can help your family seek justice if your loved one passed away due to:
Medical malpractice, including hospital negligence and physician malpractice
Birth injury
Delayed diagnosis of cancer
Failure to diagnose illnesses
Failure to perform medical treatment
Nursing home abuse and neglect
Car accidents
Truck accidents 
Tractor-trailer accidents
Commercial vehicle accidents
Motorcycle accidents
Pedestrian accidents
Premises liability accidents
Construction accidents
Workplace injuries caused by a third-party's negligence 
Industrial accidents
Catastrophic injuries inflicted due to the negligence or recklessness of others
What Compensation Can Be Recovered in a Wrongful Death Claim?
We understand that no amount of money can bring your loved one back or make up for the fact that they are gone. But we believe that fighting to get your family maximum compensation in a wrongful death claim can help provide you with some small measure of justice and healing. An accidental death attorney in Philadelphia, PA from the law firm of Baldwin Matzus, LLC can help your family obtain financial recovery for the losses you have incurred due to your loved one's passing, including:
Hospital bills and medical expenses incurred to treat your loved one's final injury or illness
Funeral and burial expenses
Estate administration expenses
Loss of your loved one's financial contributions to the household
The value of the household services performed by your loved one, including maintenance, repairs, or child care
Loss of your loved one's companionship, comfort, affection, society, advice, and guidance
Under Pennsylvania law, compensation can be recovered by a decedent's estate as well as by the decedent's surviving eligible beneficiaries, which include their spouse, children, and parent(s).
What a Philadelphia Wrongful Death Lawyer with Baldwin Matzus, LLC Will Do to Fight for the Accountability and Justice That Your Family Deserves
While you and your family take time to grieve and heal after the loss of a loved one, let an accident death attorney in Philadelphia, PA from Baldwin Matzus, LLC work tirelessly to hold those at fault for your loved one's death accountable by:
Thoroughly investigating the circumstances of your loved one's death to recover evidence we can use to prove the liability of another party or other parties
Collaborating with nationally-respected expert witnesses when necessary to help us build a strong case on your family's behalf
Gathering records to help document the losses that your family has suffered due to your loved one's passing
Filing insurance and legal claims against those responsible to pursue fair and full financial recovery for your family through a settlement if possible
Taking your family's claim to court and to trial when necessary to ensure you receive justice for your loved one
Contact Us for a Free Initial Case Evaluation with an Accidental Death Attorney in Philadelphia, PA to Discuss Your Family's Legal Options After Your Loved One's Death
If you have had a family member pass away because of someone else's legal fault, our firm stands ready to help you obtain financial recovery and justice. Contact Baldwin Matzus, LLC today for a free, no-obligation consultation to speak with a Philadelphia wrongful death lawyer about how our firm can help your family heal after the tragic loss of a loved one. 
Frequently Asked Questions about Wrongful Death in Philadelphia
Who can file a wrongful death claim?
Pursuant to Pennsylvania's wrongful death statute, a wrongful death claim normally must be filed by the personal representative of a decedent. This is normally the administrator or executor of the decedent's estate, although if no estate is opened for the decedent a court can appoint a personal representative to pursue the wrongful death claim. However, if a personal representative does not begin the wrongful death claim within six months of the decedent's passing, the claim may be filed by any of a decedent's surviving spouse, children, or parents on behalf of all surviving eligible beneficiaries.
Does an at-fault party need to be convicted of a crime to be held liable for wrongful death?
No. Although a wrongful death claim can arise due to a homicide, wrongful death cases more frequently arise due to accidents or incidents of negligence that typically give rise to personal injury claims, such as motor vehicle accidents, medical malpractice, or defective product accidents. In addition, while conviction for a crime requires proving beyond a reasonable doubt that the at-fault party was responsible for the decedent's death, in a wrongful death claim you only need to prove that it was more likely than not the at-fault party caused your loved one's passing.
What is the statute of limitations on wrongful death claims in Philadelphia?
Under Pennsylvania's statute of limitations for wrongful death claims, a lawsuit typically must be filed within two years of the date of a decedent's death (not two years from the date they suffered their fatal injury or medical condition). However, certain circumstances may pause or "toll" the running of the statute of limitations on a wrongful death claim. Therefore, you should speak to an accidental death attorney in Philadelphia, PA with Baldwin Matzus, LLC about the details of your family's case to determine how long you have to file a lawsuit to pursue your wrongful death claim.