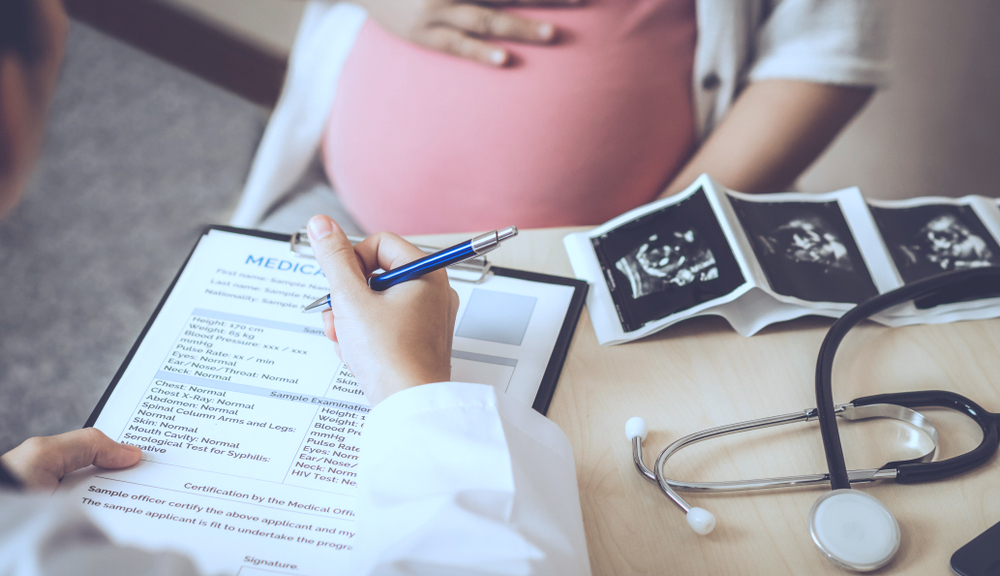 Experienced Prenatal Negligence Attorney in Philadelphia, PA Seeks Maximum Compensation for Victims of Prenatal Misdiagnosis Injuries in Allegheny County, Philadelphia County, and Across Pennsylvania
When a parent learns that their newborn baby has a genetic disorder or birth defect that will cause a serious permanent disability and require lifelong care, their reality shifts from joy to tragedy. Now faced with both the physical hardship of their child and the financial hardships they will now endure, parents often have no idea where to turn.
The medical reality is that genetic diseases and birth defects can be identified during pregnancy by a competent medical professional. When parents have information about a genetic disorder or birth defect during pregnancy, they can make the painful decision whether they will continue or terminate the pregnancy. 
A wrongful birth claim can be made if a birth defect or genetic disease is not identified during pregnancy because a medical care provider was negligent. Baldwin Matzus, LLC works closely with families in Philadelphia, Pennsylvania, who have endured prenatal misdiagnosis to help them throughout the entire process of legal process. Contact us today for a free consultation about your case.
Common Types of Prenatal Misdiagnosis
Conditions that can profoundly impact the life of your child
Downs Syndrome: A genetic disorder is caused by an extra chromosome, Downs Syndrome results in lifetime mental and physical and impairments. Doctors are able to use blood tests, ultrasounds, and other industry standard prenatal screening tests to identify if Downs Syndrome exists in a fetus.
Cystic Fibrosis: Cystic fibrosis is an inherited disorder that causes severe damage to the lungs, digestive system and other organs. Doctors can test for cystic fibrosis even before parents conceive by administering a blood/saliva test to both parents. 
Spina Bifida: Spina Bifida means split spine. There are three major types of spina bifida, some more serious than others. During pregnancy, medical professionals can run ultrasounds and amniotic fluid tests to detect if a fetus is affected by Spina Bifida.
Establishing a Doctor's Negligence in an Prenatal Misdiagnosis Case
For any medical malpractice claim, including prenatal misdiagnosis claims, it is essential to establish the negligence of the doctor responsible for your safe pregnancy. Even though most medical care providers in the United States are highly qualified and competent, medical errors kill or permanently disable roughly 100,000 Americans each year.
During pregnancy, doctors are bound by a legal duty of care to the mother as well as to the developing child. Prenatal misdiagnosis is a particularly tragic type of medical malpractice because it deprives families of the ability to choose whether they want to continue the pregnancy. Each day in the United States, prenatal diagnosis errors by medical professionals result in ongoing medical problems requiring expensive care and treatment for a lifetime.
If a doctor failed to diagnose or misdiagnosed a problem with your pregnancy, medical malpractice may be the cause of your baby's birth injuries. 
Negligence is the Legal Basis of all Medical Malpractice Claims, Including Prenatal Misdiagnosis
At Baldwin Matzus, LLC, we counsel our clients that in order to bring any valid medical malpractice case, it is not enough to identify that something went wrong and caused the infant's injury. The mishap must have been due to the medical negligence of a doctor, or other responsible medical professional.
The following legal elements must always be established to show that a medical professional was negligent:
The medical professional had a standard of care to uphold during the procedure. The standard of care is the level of care and skill that is expected of the medical professional. The law looks at what a medical professional with similar training would have done in the same or similar situation. An obstetrician is trained in medical school and in their practical training to test for potential birth defects and other conditions that can affect the life of your child and bring massive medical and care expenses.
The medical professional failed to uphold the standard. Whether by action or inaction, a doctor or other medical professional performs below the standard of care and skill expected of them. This is a crucial point. The medical professional is not only responsible when they act, but also when they fail to act but the standard of care dictates that they should have. This includes failure to tests or procedures in time.
The medical professional's failure caused harm to the infant. There has to be a demonstrable connection between the doctor's failure to act according to the prescribed standard of care and the baby's medical condition. If there is no causal link between the two, there is no legal case. Only where your baby's condition could have been known if the medical professional adhered to the standard of care will there be the grounds for a legal case for prenatal diagnosis.
Important Issues for a Prenatal Misdiagnosis Claim
At Baldwin Matzus, LLC, we spend a lot of time and energy getting to know our clients and the details of the claim. In a prenatal misdiagnosis case, some of the threshold questions we examine include:
Did your physician perform all the necessary prenatal tests?
Was their interpretation of those tests accurate?
Was the misdiagnosis/ failed diagnosis the result of a blatant oversight?
Did prenatal testing conform to accepted industry standards?
Frequently Asked Questions About Prenatal Misdiagnosis Lawsuits in Philadelphia
Does Baldwin Matzus, LLC have experience in birth injury and prenatal misdiagnosis cases?
Yes. We regularly work on behalf of clients who did not receive adequate care and monitoring during pregnancy and there was a prenatal misdiagnosis.
My doctor didn't see that I had a prenatal infection and my child was born with a birth injury. Is it possible that I have a legal case?
Yes. The medical community is aware that undiagnosed prenatal infections may lead to permanent birth injuries. Two common infections present in a mother (Chorioamnionitis and Group B streptococcal septicemia) may be passed to a newborn if there is a prenatal misdiagnosis.
Was my doctor required to let me know about any genetic risks in my pregnancy?
Yes. Doctors have a legal duty to inform their patients about all known risks or complications involved in a pregnancy. When a medical professional fails in their duty to inform, Baldwin Matzus, LLC can help you get the compensation you legally deserve.