Misdiagnosed Skin Cancer Lawsuit Attorney in Philadelphia, PA Represents Victims of Delayed Diagnosis and Failure to Diagnose Melanoma Skin Cancer in Allegheny County, Philadelphia County, and Across Pennsylvania
Malignant melanoma — otherwise known as skin cancer — is a condition which is highly treatable if caught at an early stage. Incidentally, this creates a situation where patients with melanoma are particularly susceptible to medical malpractice in the form of a delayed diagnosis of their condition. For example, the five-year survival rate for Stage IA melanoma is roughly 97%, whereas the five-year survival rate for Stage IIC melanoma is roughly 53% and the five-year survival rate for Stage IV melanoma is just 15-20%. If you have suffered from a delayed diagnosis, reach out to a delayed diagnosis of melanoma skin cancer lawyer in Philadelphia, PA to begin discussing your case.
The more delayed the diagnosis of melanoma (and correspondingly, the more delayed the treatment), the more likely it is that the disease will be fatal. Even if a patient survives late-stage melanoma, he or she is more likely to suffer severe and debilitating injuries as a result. As such, when a healthcare professional fails to correctly diagnose melanoma skin cancer in a timely manner, their negligence could expose the patient to a significant risk of injury, or even death.
Jason Matzus is a Philadelphia delayed diagnosis attorney who has a long track record of success in litigating melanoma claims, among other delayed diagnosis and medical malpractice claims. If your melanoma diagnosis was negligently delayed, you may be entitled to compensation. Contact Baldwin Matzus, LLC now for a free consultation.
For answers to Frequently Asked Questions about delayed diagnosis of skin cancer in Pennsylvania, view the Baldwin Matzus, LLC delayed diagnosis FAQ page.
What Is Melanoma Skin Cancer?
Melanoma skin cancer is a cancer that begins in a particular type of cell found in the skin: the melanocytes. Melanocytes produce melanin, which not only provides resistance to sunlight, but also causes the skin to tan when exposed to sunlight (and certain types of artificial light). Melanoma is extremely likely to spread to other tissues and organ systems if not caught and treated in its early stages.
Melanoma Diagnostics and Negligence
Melanoma can appear anywhere on the skin layer, and generally appears as a miscolored skin lesion. Though most cancers require specialized diagnostic tests, an initial melanoma diagnosis can often be made through visual observation of pigmented lesions on the skin. It's worth noting, however, that general practitioners may not be trained to properly identify and diagnose melanoma. If a patient is at risk for melanoma, or exhibits certain signs or symptoms of melanoma, it's important that the treating professionals divert their care — if necessary — to specialist dermatologists or others who are better qualified to diagnose the condition.
In providing a delayed diagnosis of melanoma, your treating healthcare professionals may have acted negligently by:
Failing to order necessary diagnostic tests, such as a biopsy
Misreading the diagnostic tests
Failing to refer the patient to a qualified dermatologist
Improper administration of a diagnostic test
Inconsistent or inadequate monitoring of skin lesions
And more
Call Baldwin Matzus, LLC Today to Speak with an Experienced Philadelphia Melanoma Attorney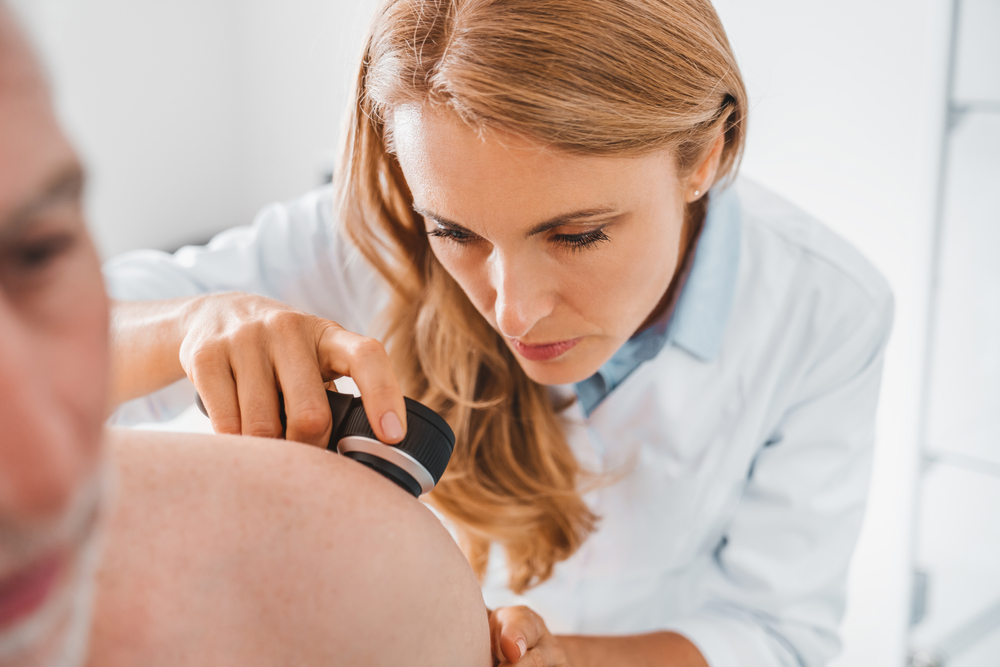 If you've suffered an injury due to a delayed diagnosis of your melanoma skin cancer, you may be entitled — pursuant to Pennsylvania law — to recover compensation for your various injuries. However, delayed diagnosis and other medical malpractice claims are not usually straightforward or simple to litigate. A delayed diagnosis melanoma case often requires the assistance of an experienced medical malpractice attorney who is familiar with such claims.
Jason Matzus is a delayed diagnosis of melanoma skin cancer lawyer in Philadelphia, PA with more than two decades of experience and insight into handling medical malpractice claims, including those involving negligence in the diagnosis of melanoma skin cancer. With the aid of medical experts (who provide investigative and analytical support), Attorney Matzus will assess your claims and advocate aggressively on your behalf. For a free consultation with one of the Philadelphia delayed diagnosis attorneys at Baldwin Matzus, LLC, call or fill out our online contact form.